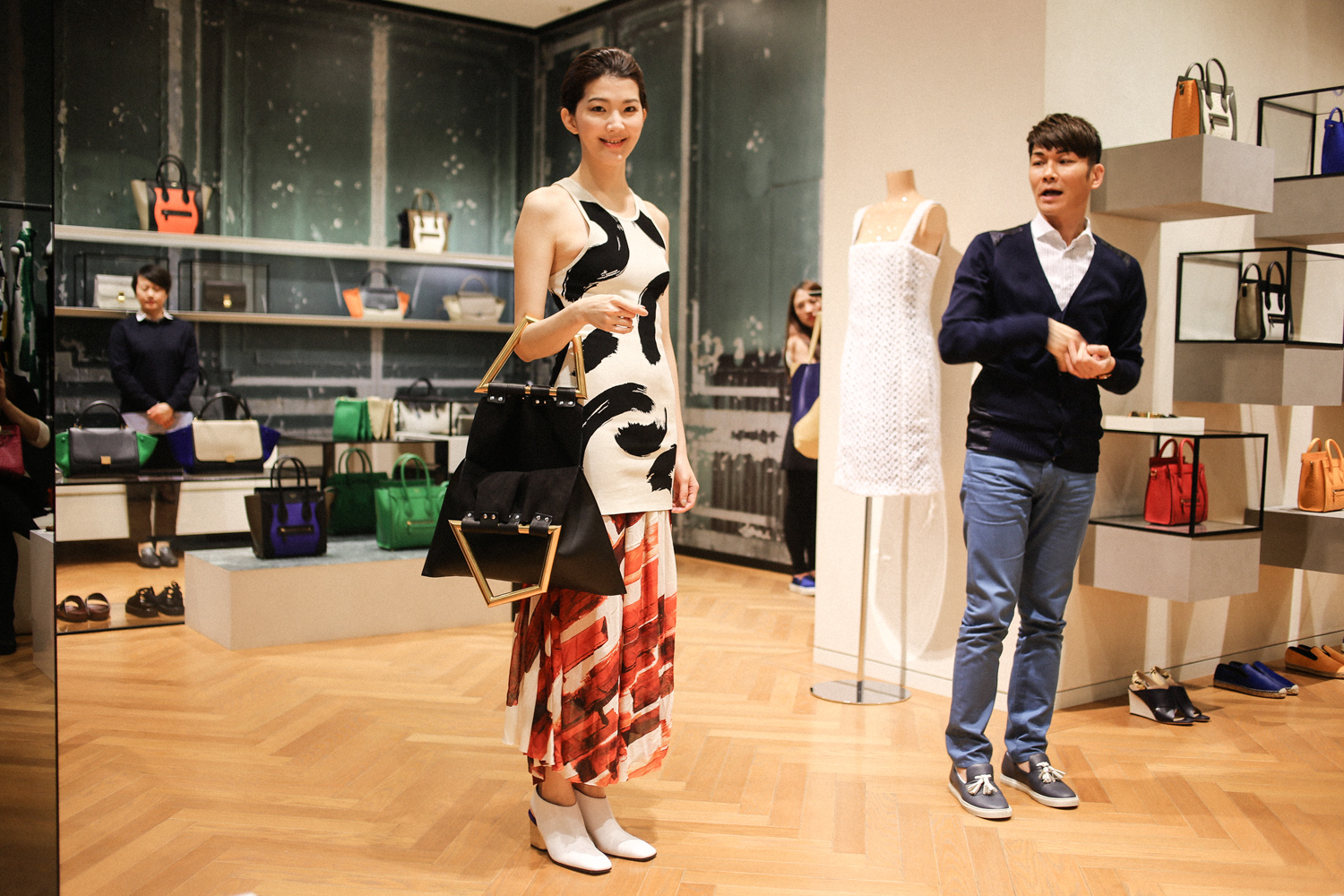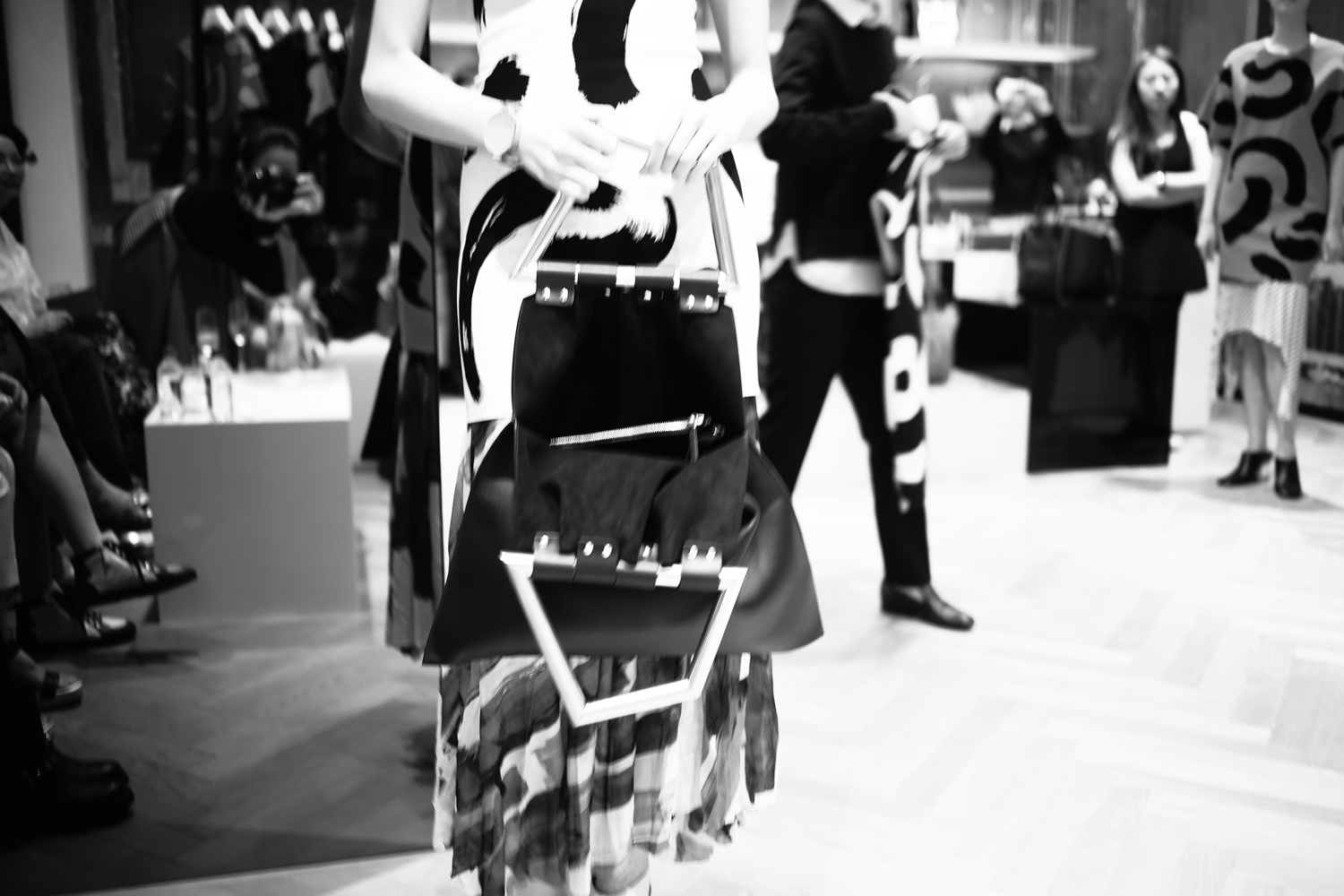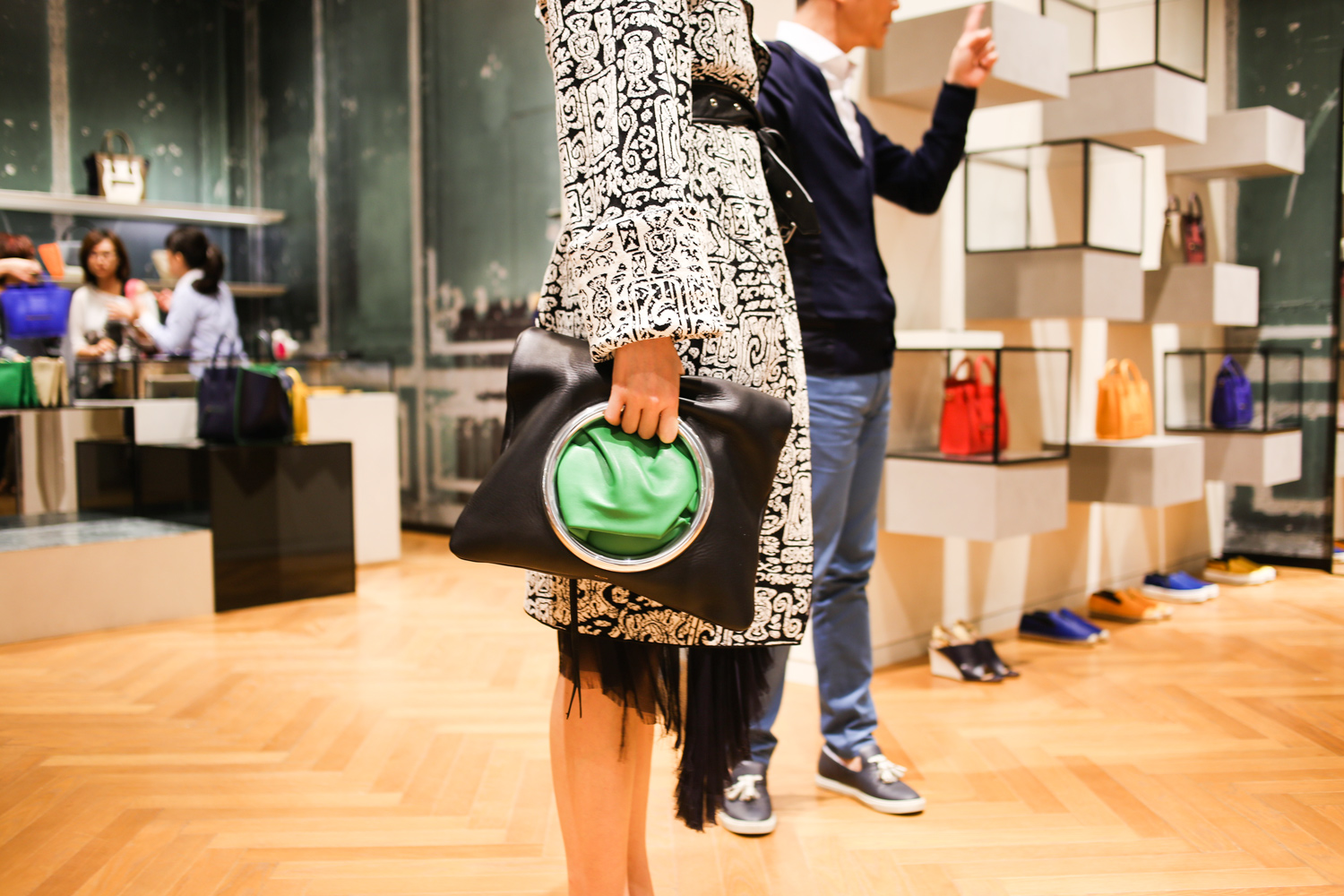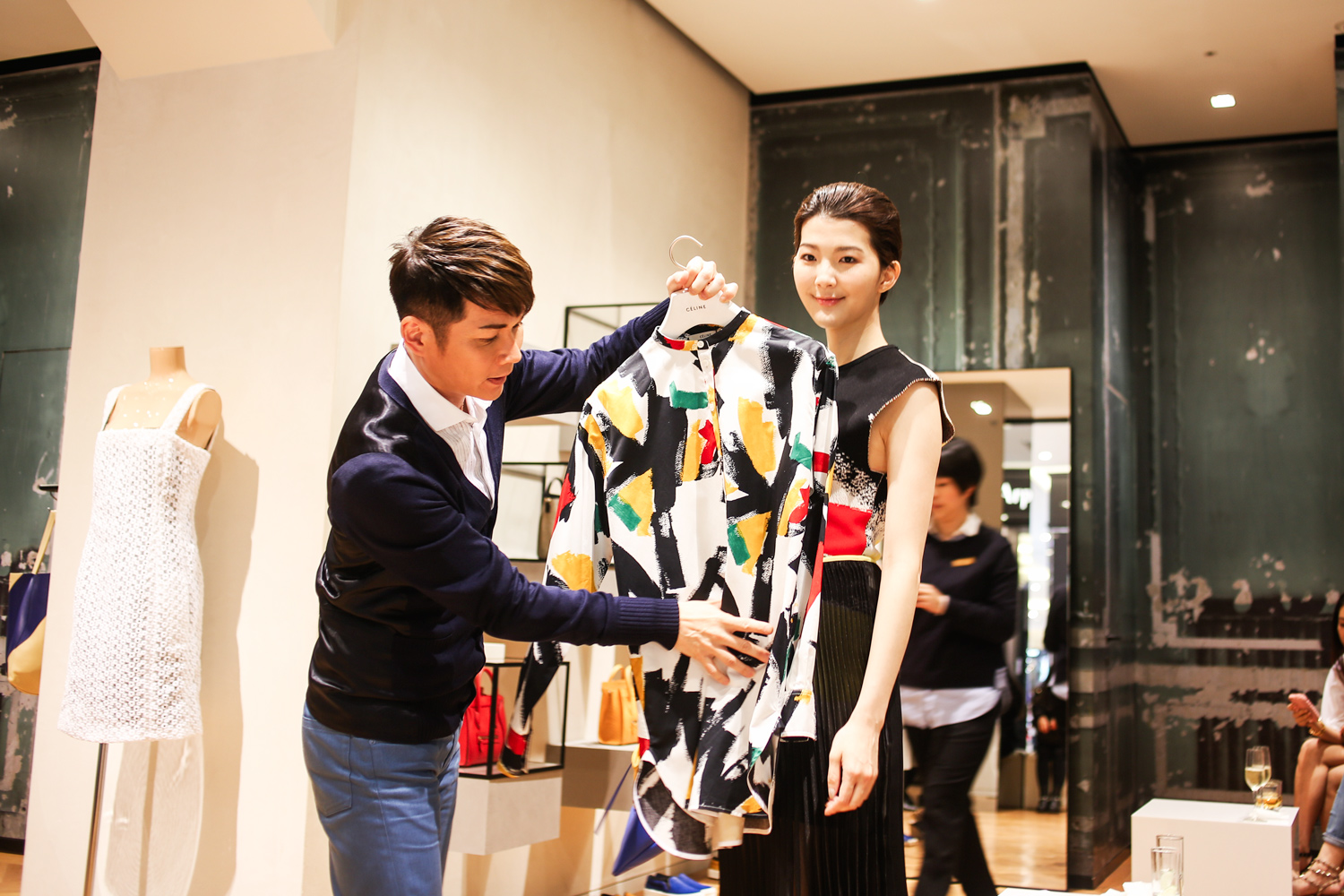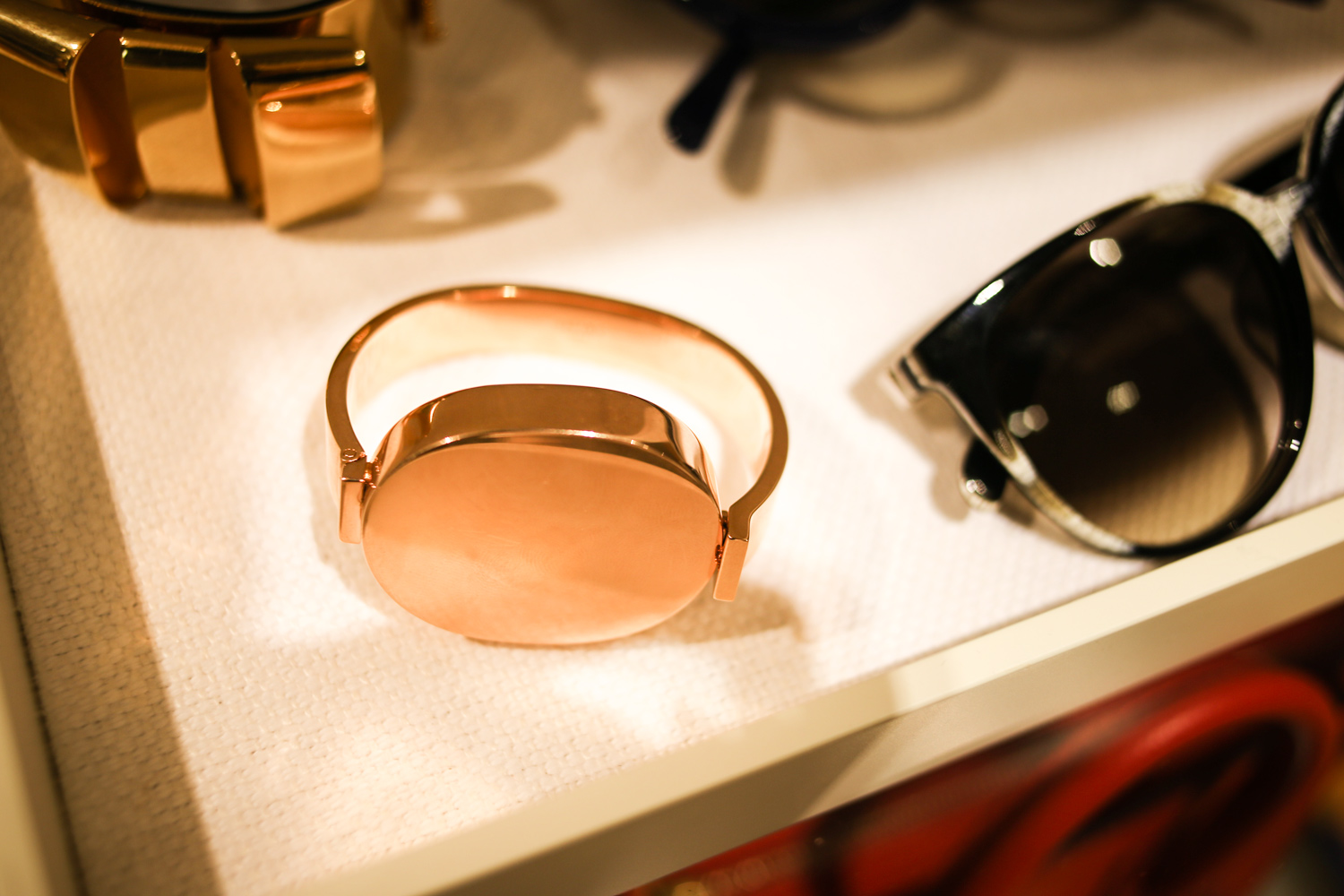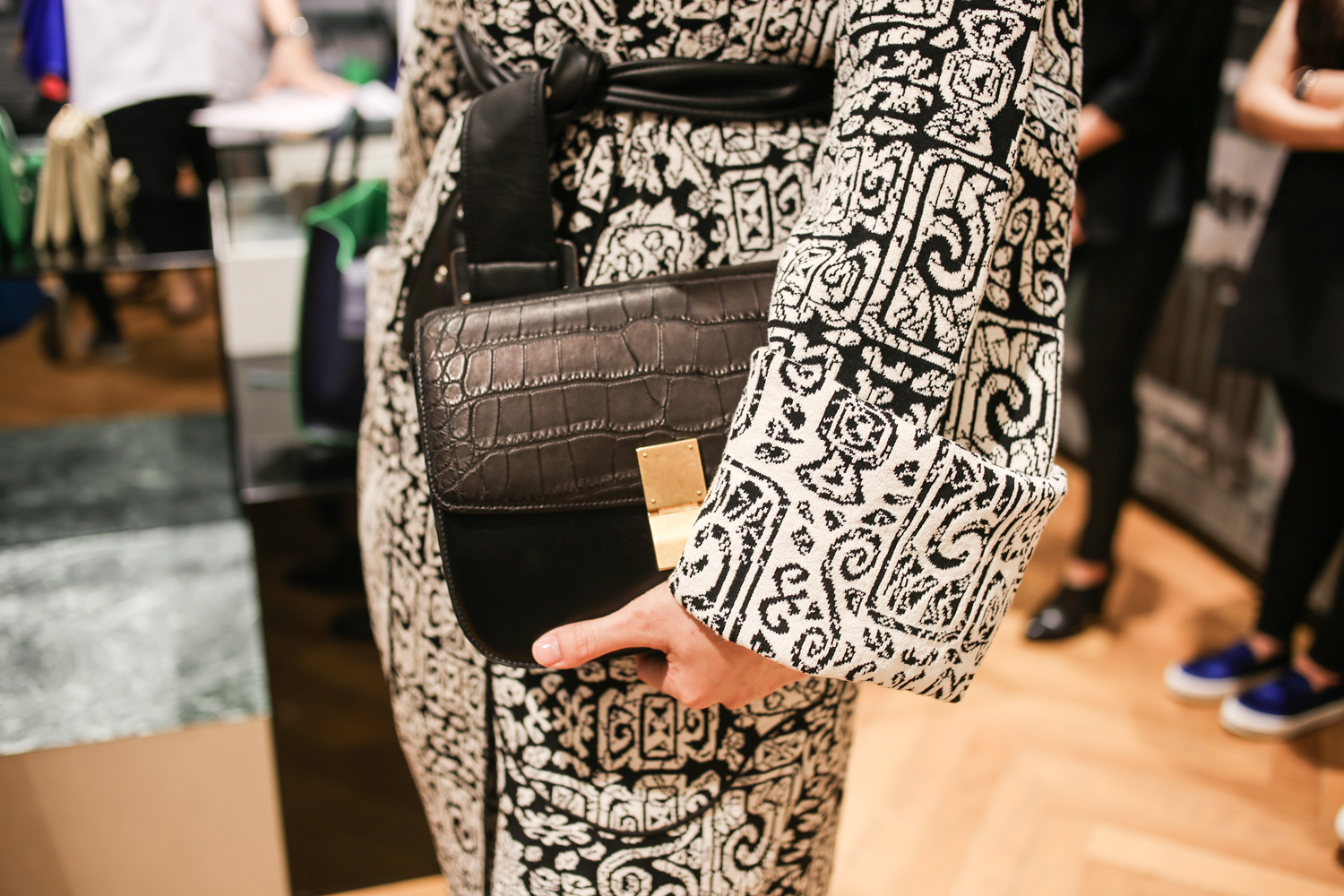 想不到上一篇才po了筆觸風的趨勢,隔天就收到邀請參加Celine的春夏趨勢解說秀,配上陳孫華老師活潑的解說,這次Celine所帶領的筆觸更加活靈活現。
自從Phoebe Philo任職品牌創意總監後,Celine每一季的設計走向都讓霧裡看花,不斷的帶來新的衝擊,我倒覺得Phoebe是品牌的救命恩人,他的不按牌理出牌,讓這超過半個世紀的經典老牌,不再是以往那個熟淑女品牌,變成讓Fashionista趨之若鶩的Trend Leader。
一開場,孫華老師就說:『Celine本季春夏的主題就是—沒有主題。』,就像我會說Phoebe的頭殼裡面就是—沒有大腦,只有宇宙,無垠無涯。她把女人的優雅和性感都變成簡約的一種,又在這簡約裡蘊藏了無窮的爆發力,這,就是我每次看完Celine的秀後觀感。
而本季的筆觸印花、不規則百摺飄裙、沒道理的剪裁,依舊讓Celine待在我心目中前三名的寶座。每一個看起來不經意的細節,其實都是經過精密的計算,比方說每一個服飾上的筆畫,都有修飾身形的效果,而讓人不解的剪裁,也是穿上後才會發現他的修身之處,只有親自穿上才能發現這些驚喜。
外稿做久了,突然以非記者的身份出席這類時裝活動,真有點不習慣!只記得拍產品跟模特兒,用手機做筆記,活動結束後才發現,又不是做報導,完全忘記這應該是一篇很Enjoy在其中的Dairy post,哈哈。下次改進。
I felt super lucky to be invited to Celine's 2014 SS trunk show, right after I just posted a CLog post about it! This is kind of a new experience to me, I've worked around shows and events in Europe, but never in Taiwan, my home town.
The shows strated by a famous Taiwanese Stylist (we call him Master Chen), it was like a lesson that we were taking, a lesson about the new trend and how to mix and match by using the latest collection of Celine. Speaking of the new season, Celine's brush stroke prints, irregular chiffon skirt, and the silhouette that couldn't be defined are part of my favorite seasonal trends. I just love that after Phoebe has taken over Celine since 2007, she doesn't need to explain her idea ever. Cause it's simply just leading the trends with her magical minimal character but makes every phenomena EXTREME.
Very nice to see and touch the clothes closely with a interesting lesson, this is seriously something different from Europe.