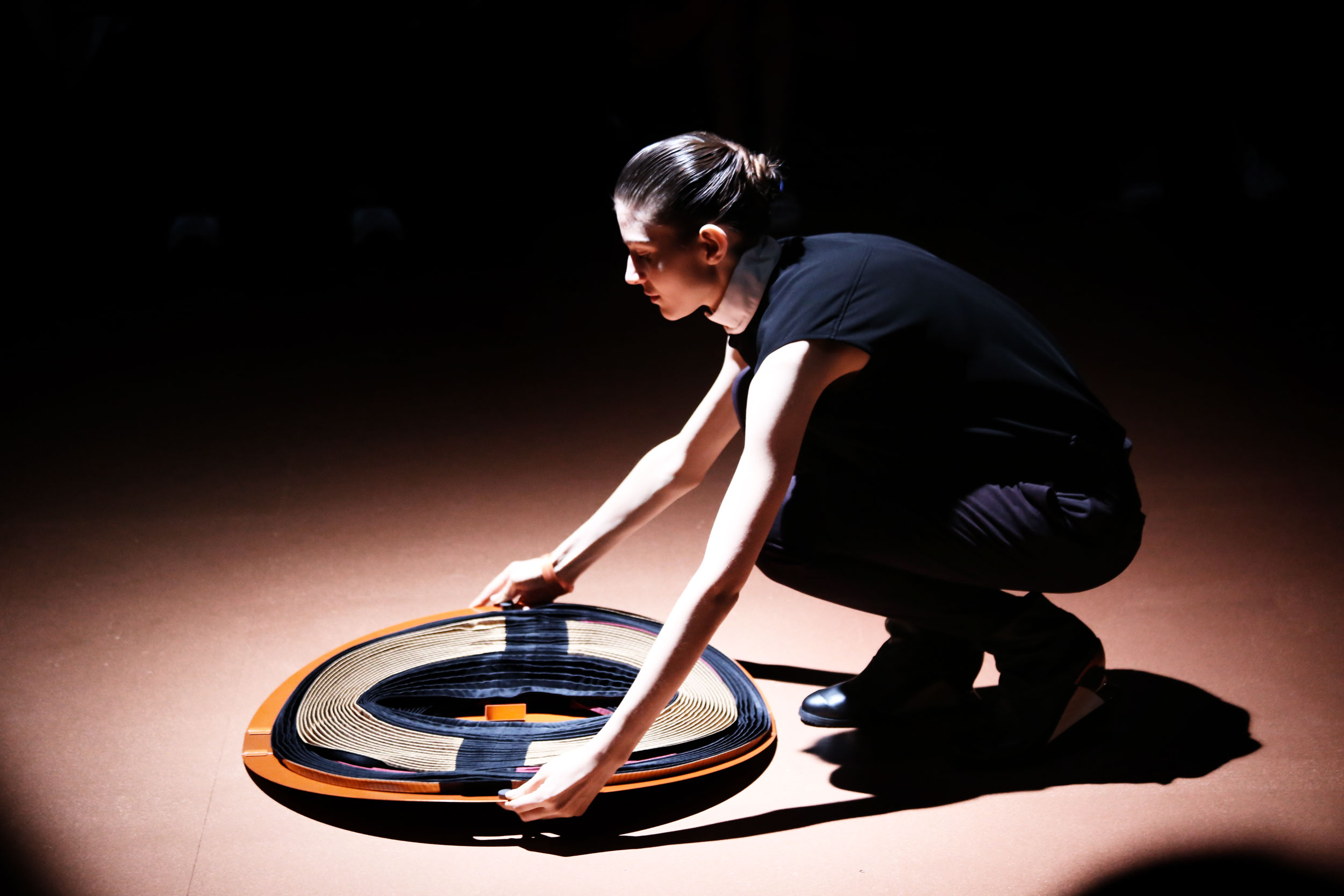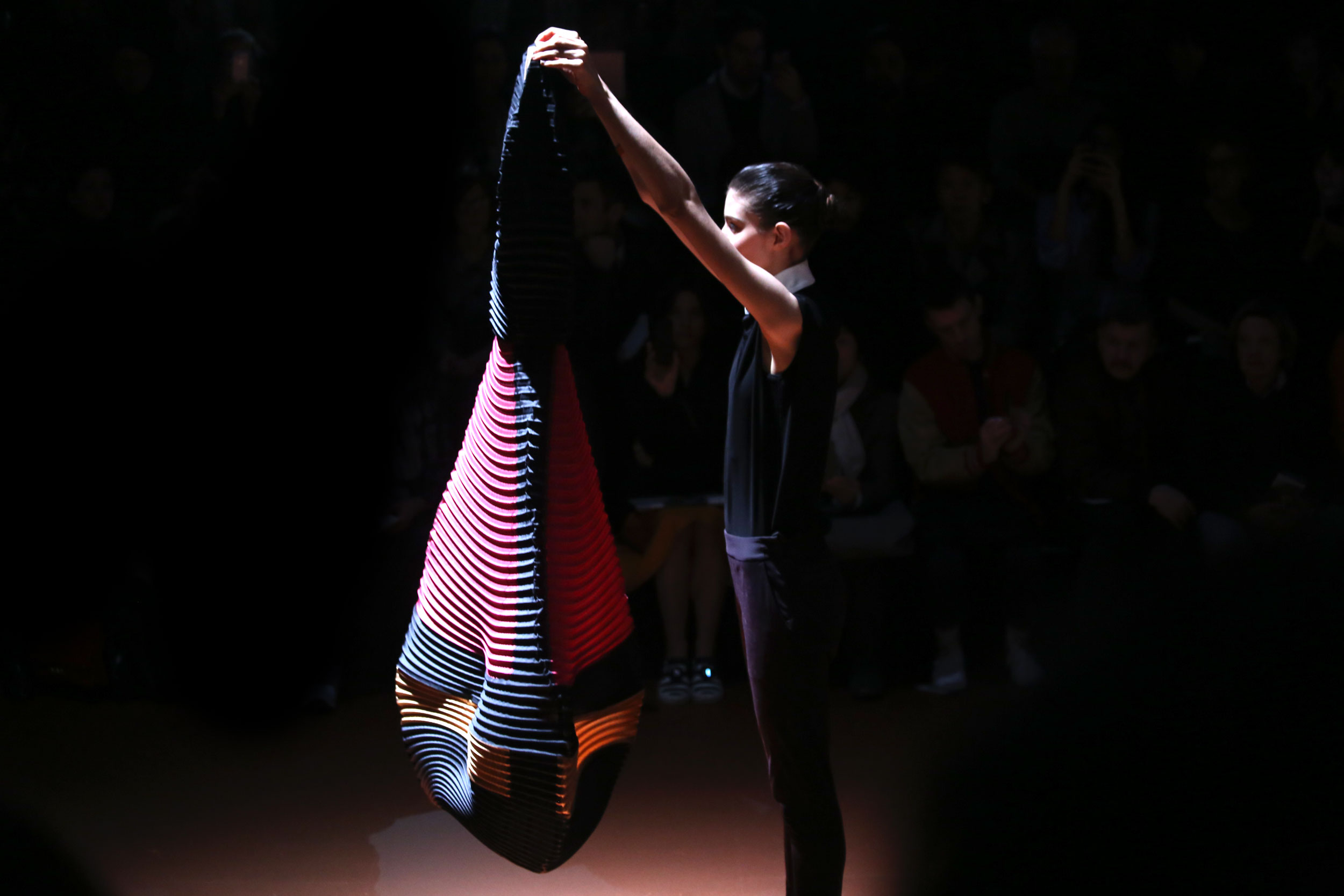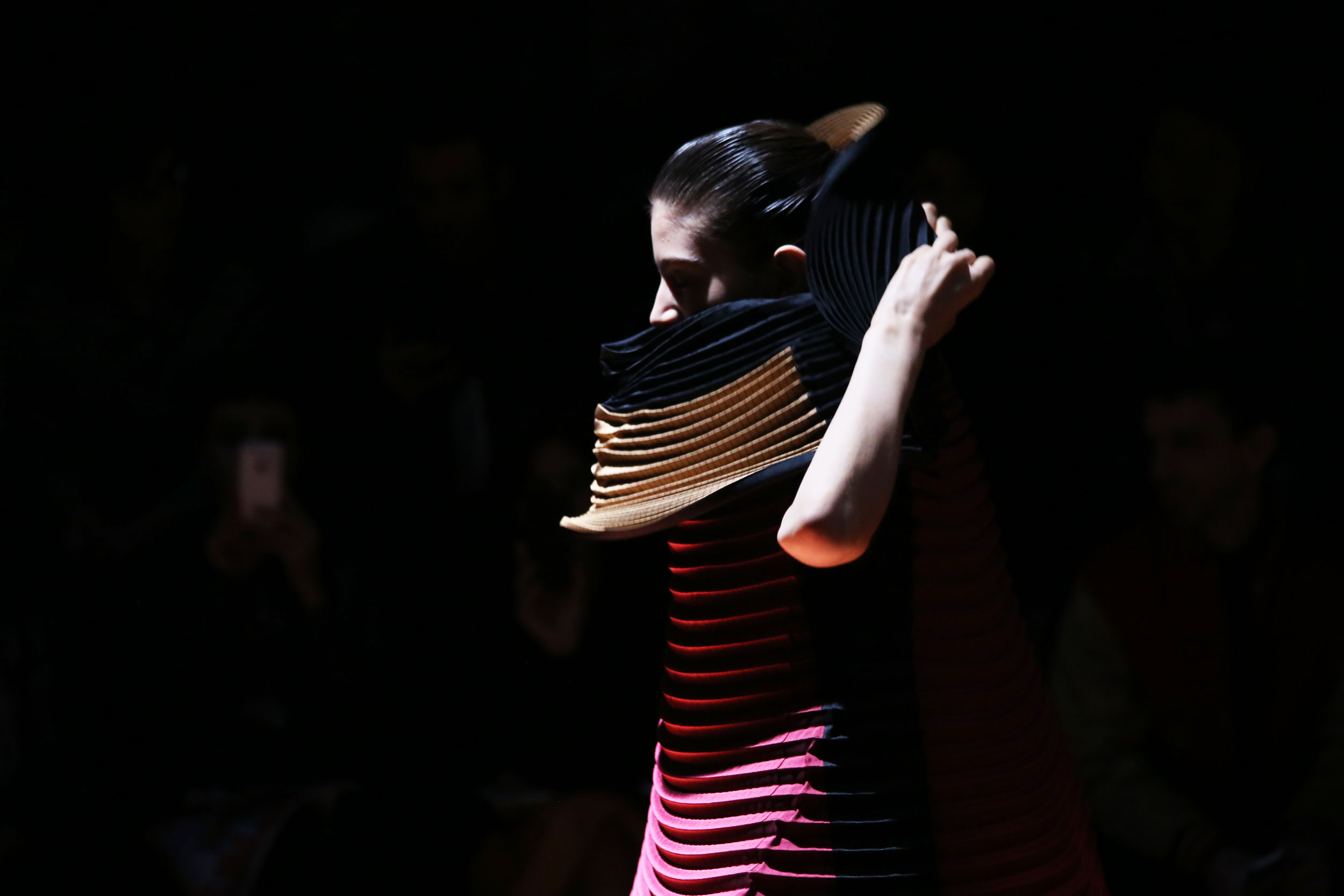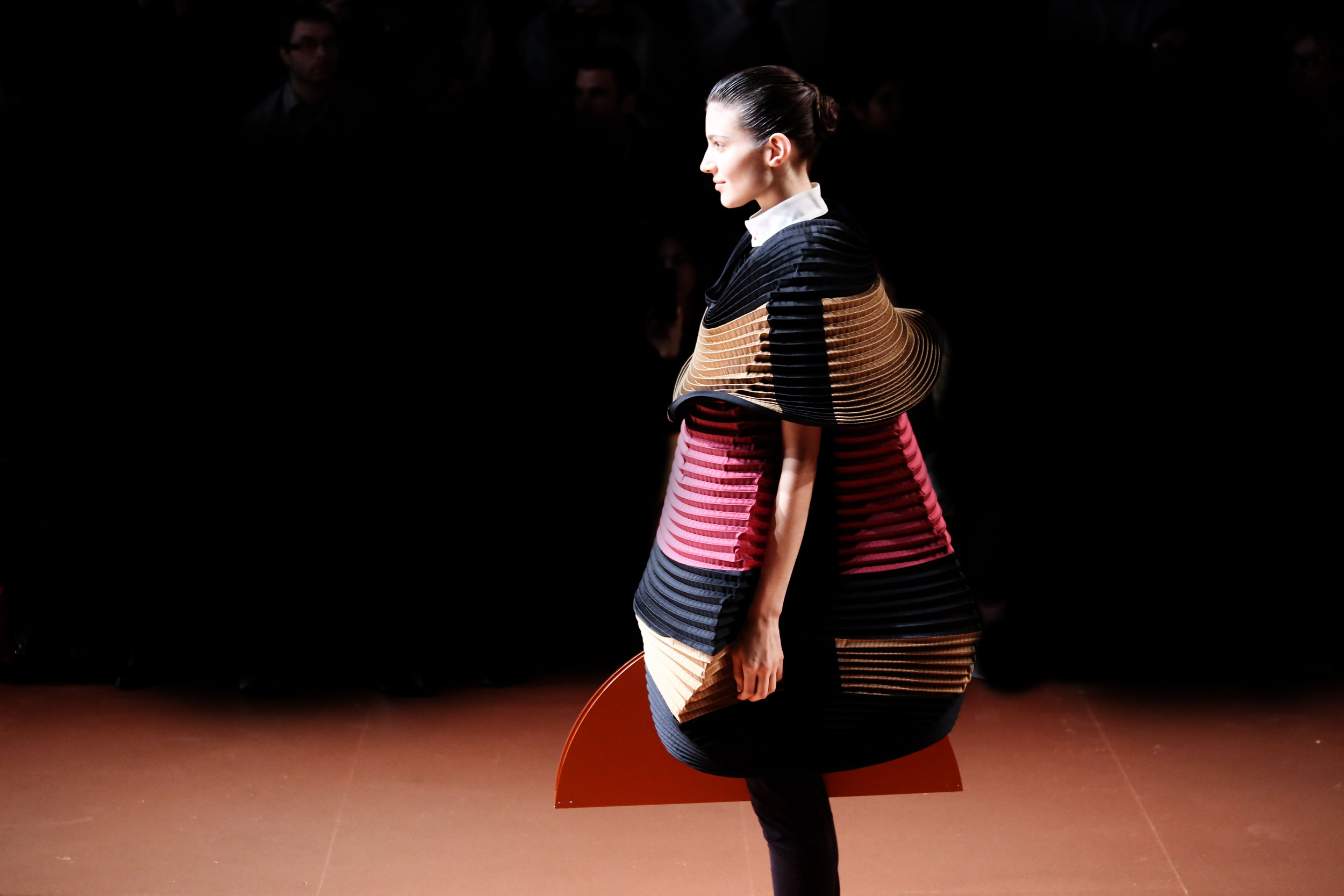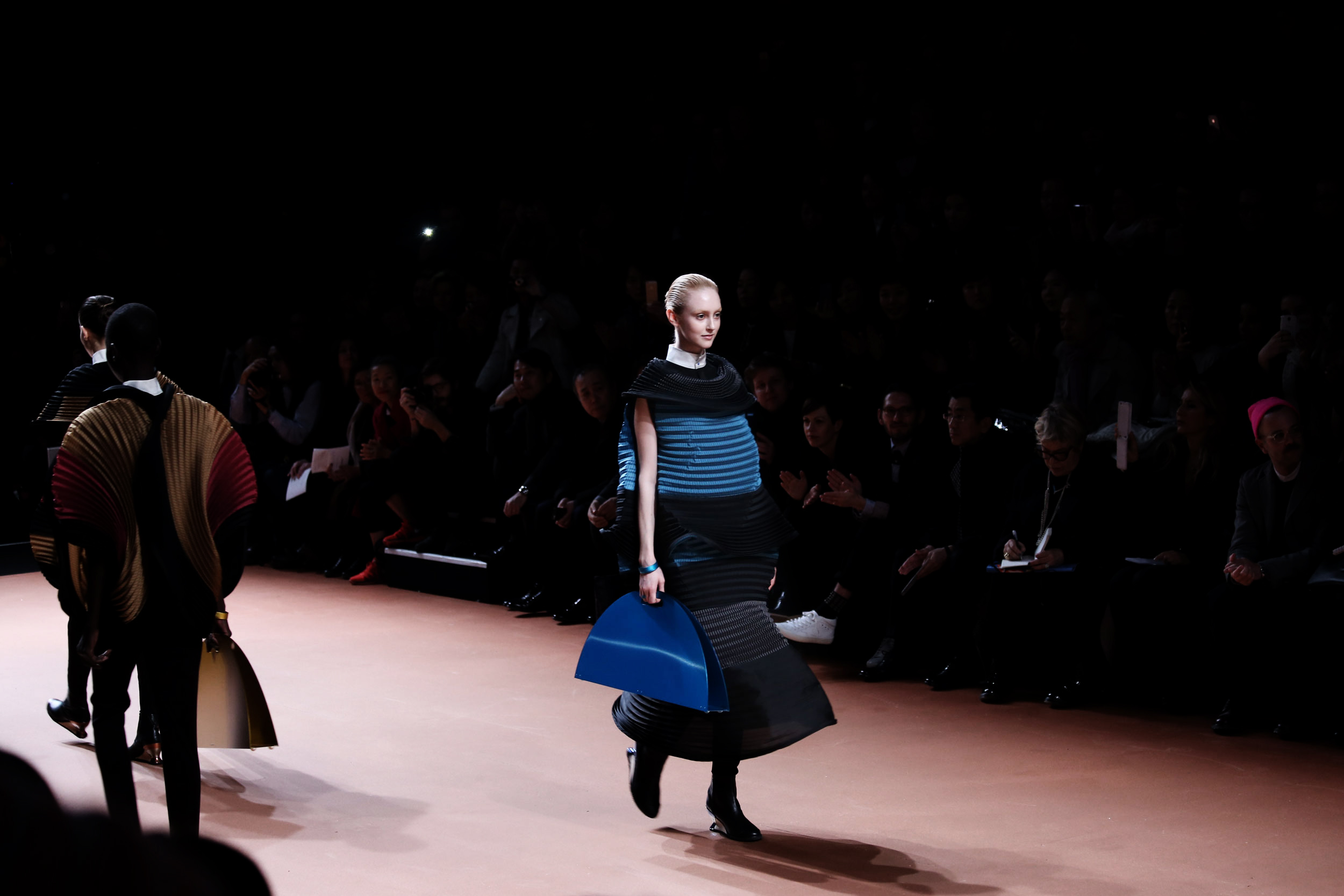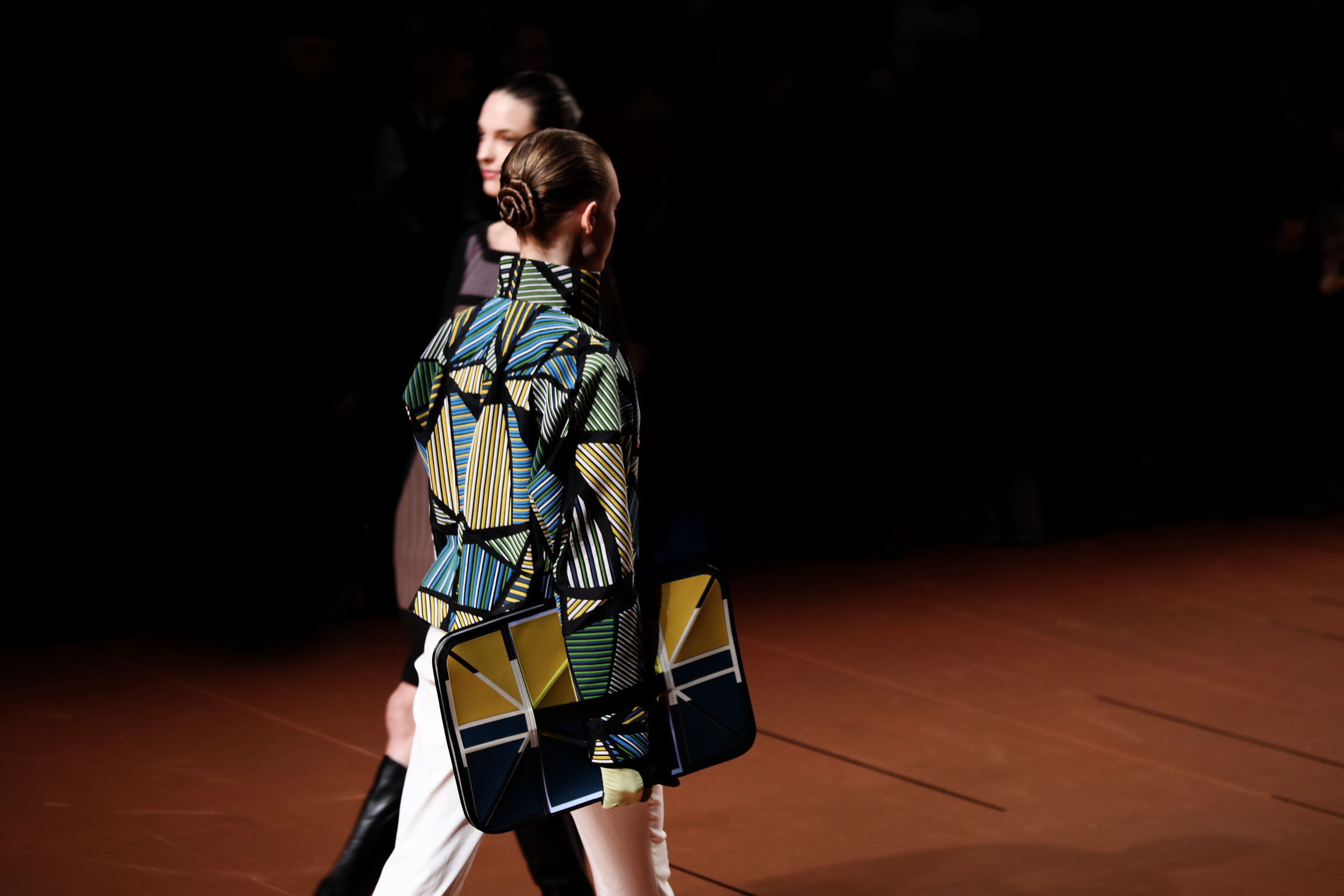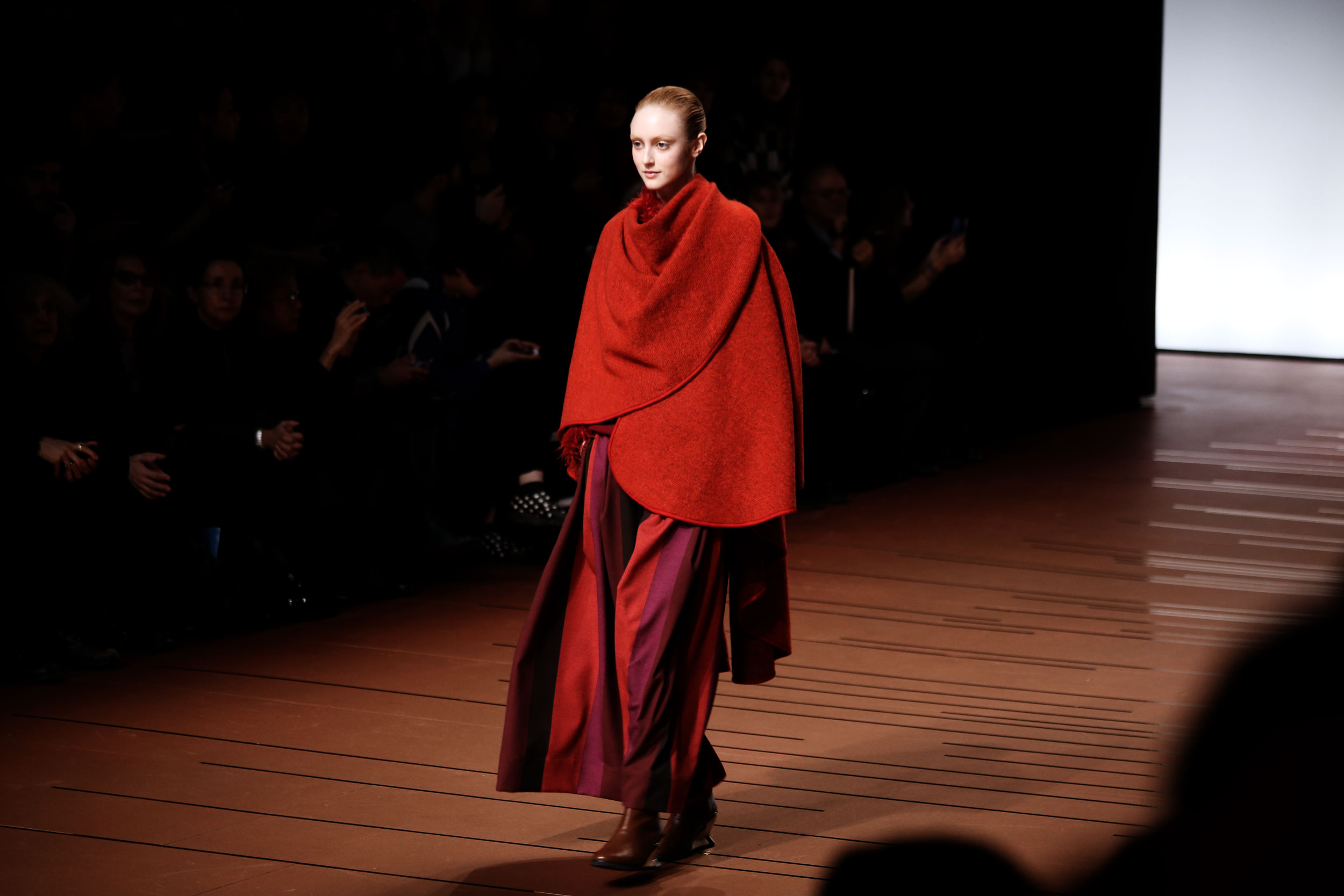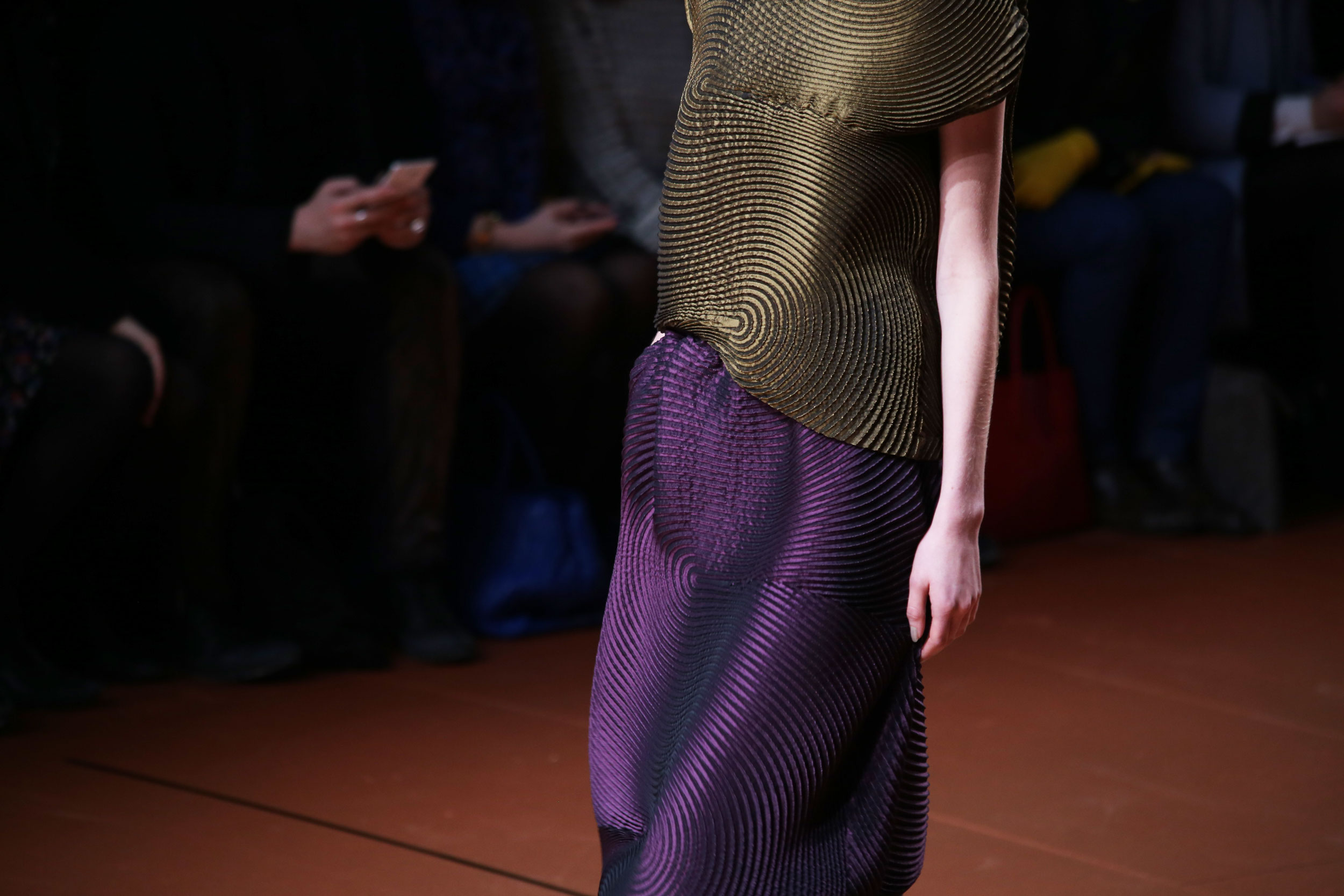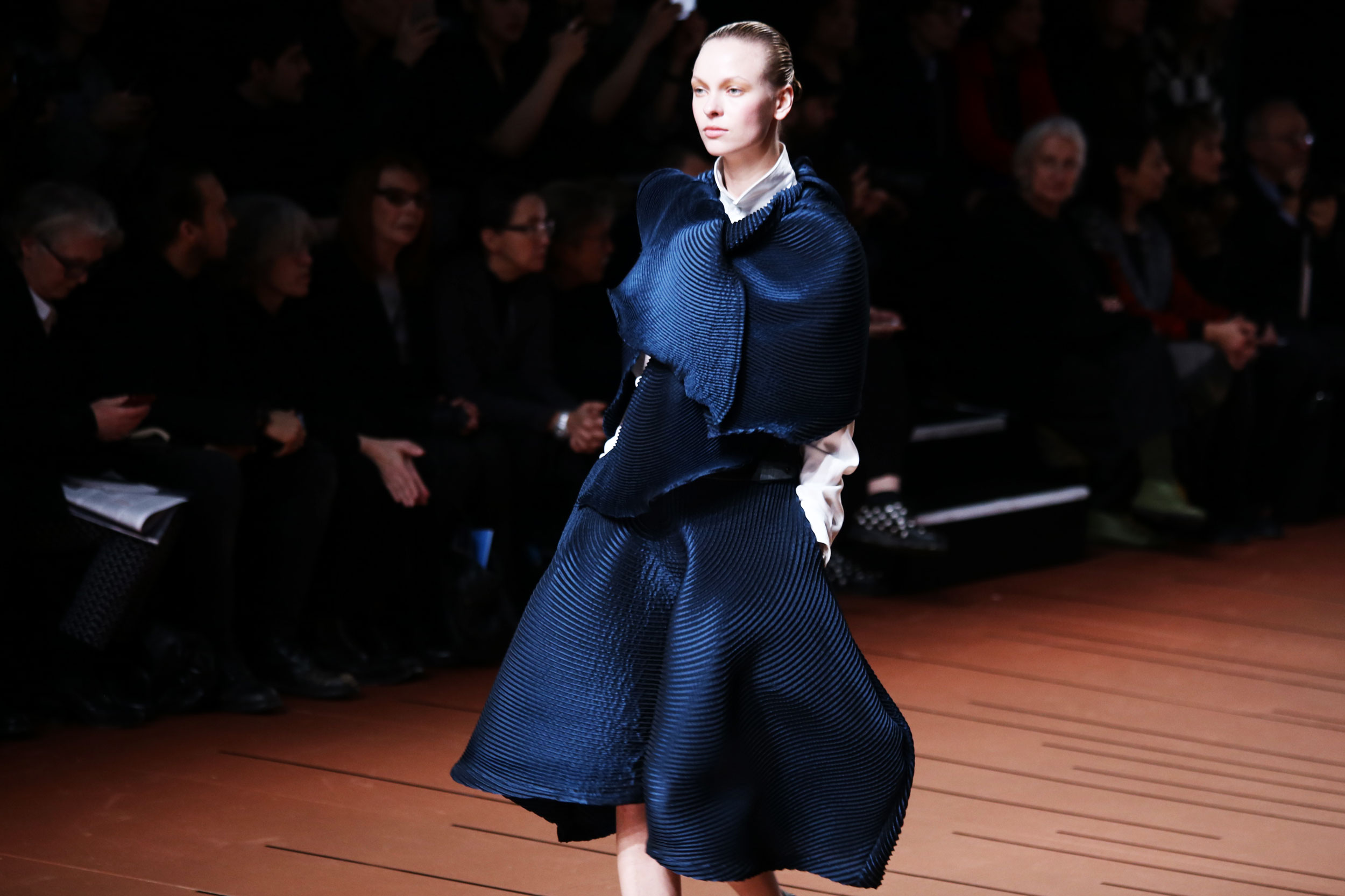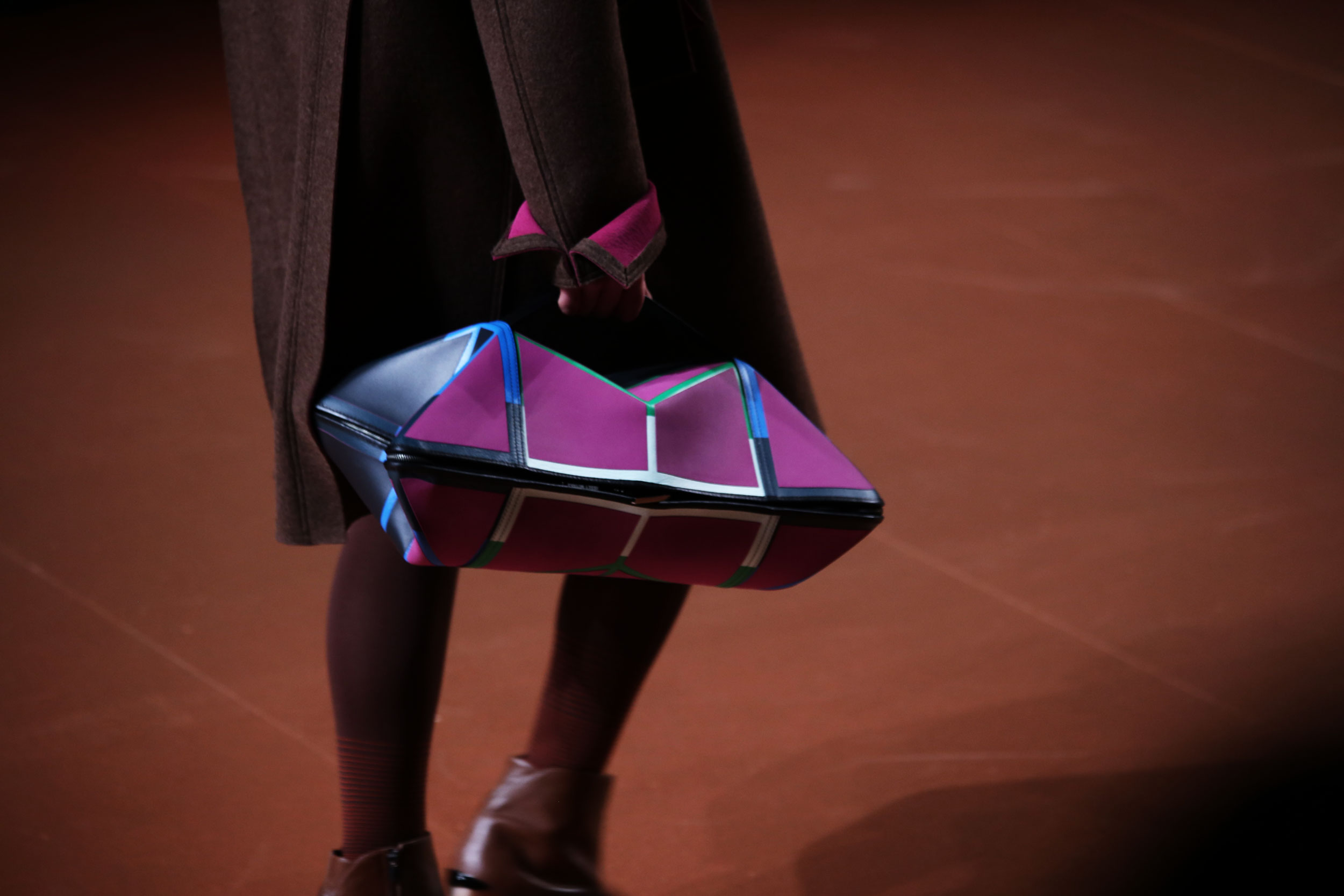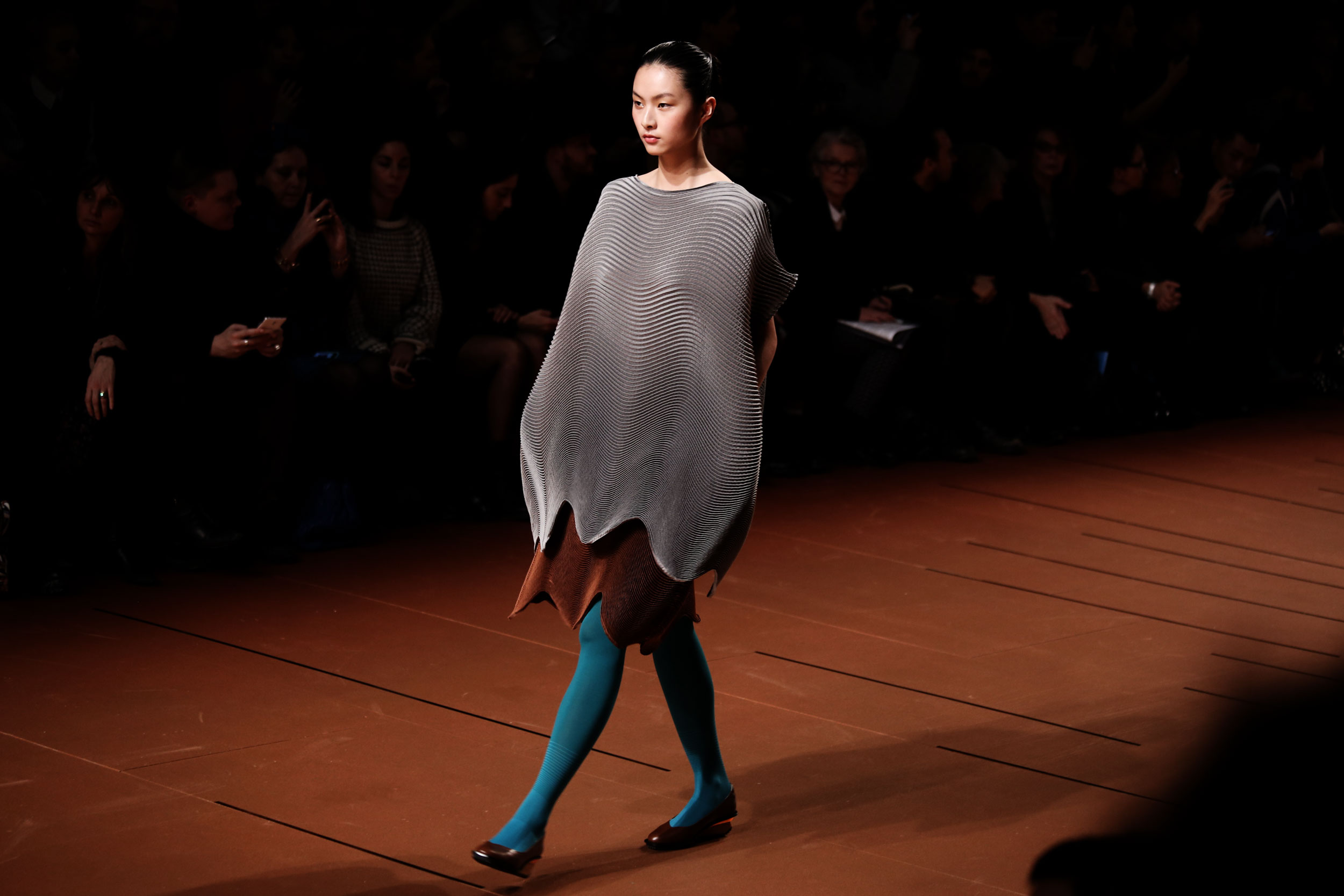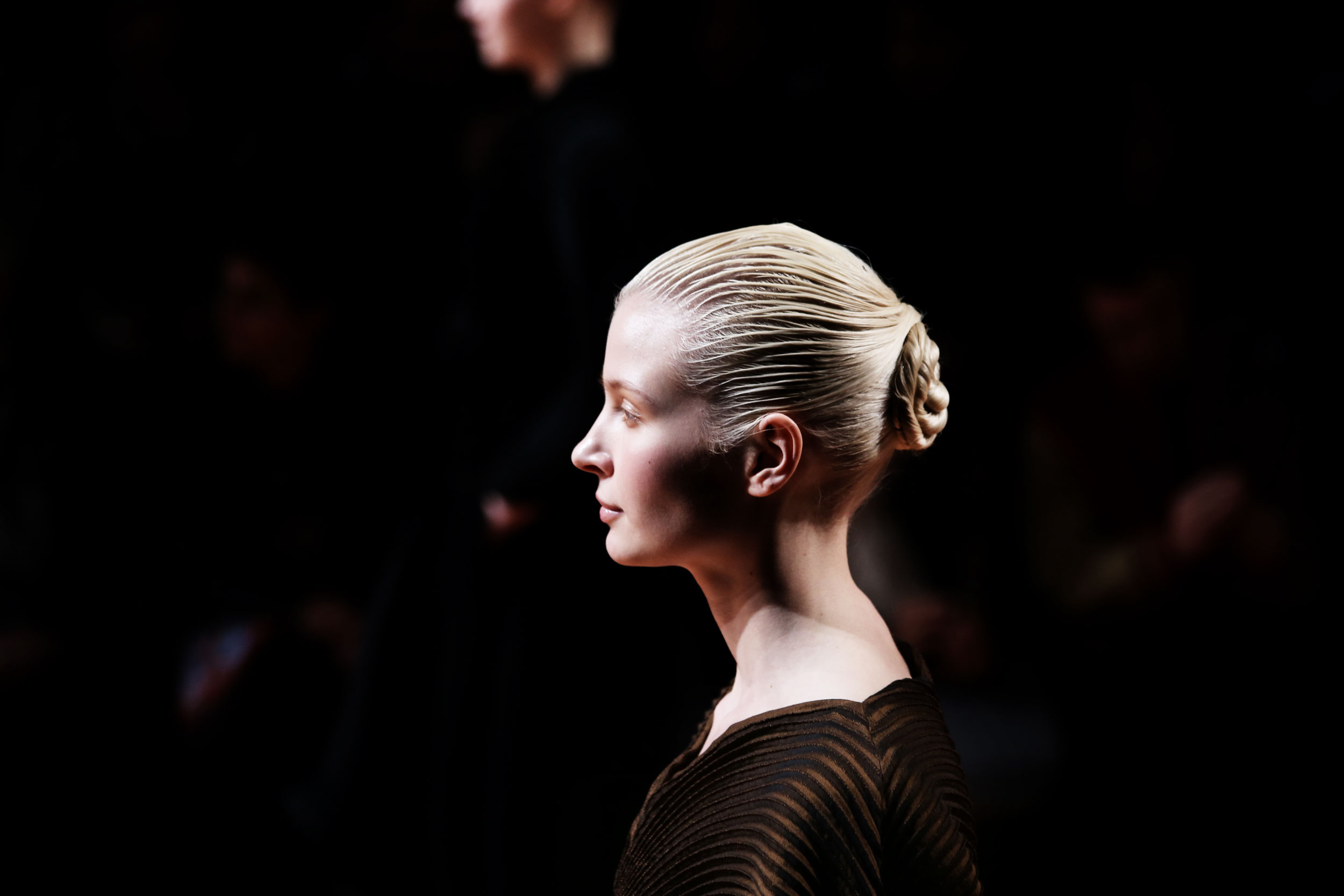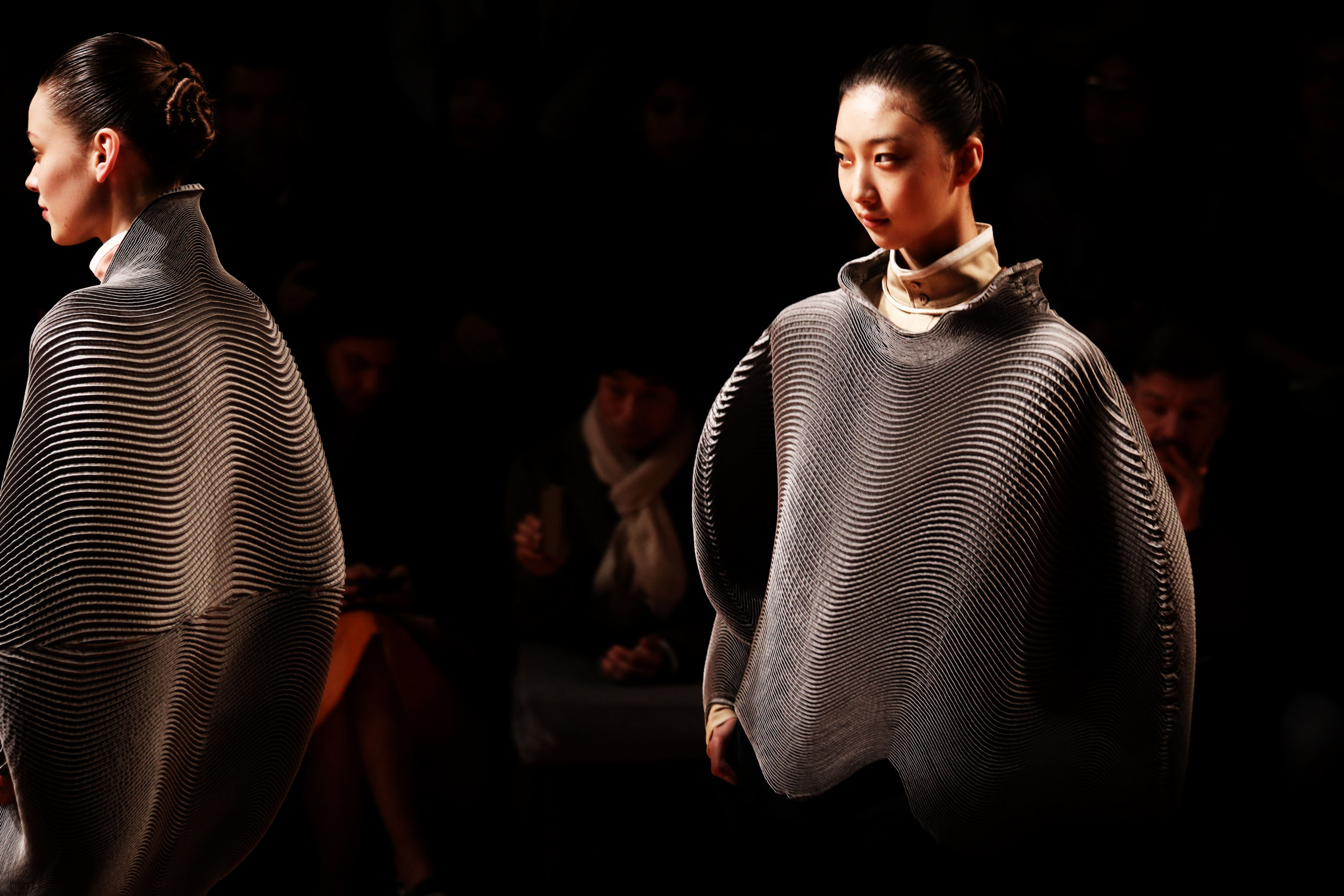 百摺、千摺、萬摺,說起Issey Miyake相信你第一個想起的也是個摺字。對我來說三宅一生這個牌子稍微偏成熟些,可能因為我所認識,又愛穿也就是買得起的人們,都是些貴婦姊姊,如果我沒記錯的話,她們一致讚賞Issey Miyake貼身也修身的剪裁,和修飾度驚人的摺。
本季的三宅一生依舊脫離不了摺(應該一輩子都脫離不了吧),不止真正的摺,還有用印花表現出來的摺,以"綠化"作為主旨,本季的摺象徵著植物的紋路,透過不同的處理方式,呈現出多樣化的摺的表現。現場演唱著日系歌謠,模特兒們踏著節拍的步伐使衣服上的皺摺搖擺著,霎時間仿佛置身微風輕拂的森林裡一般,實在是場清爽怡人大秀。
最讓人難忘的肯定是開場時,模特兒們托著手提包魚貫出場,讓人摸不清頭緒,當各自走到定點時,從手提包裡拎出燈龍般的洋裝,套在身上,全場喝彩。不知為何,在我看來有種勸人多植些樹的感覺,哈 。
Pleats. Must be the one (and maybe only) thing that comes to your mind while talking about Issey Miyake. This season it's still about it (forever about it actually), not only the real pleats, but also prints that looks like pleats. The prints represents the pattern of leaves and trees, well, greens. What I like is there was a live band that played some "Japanish" folk music, with the rhythm you can see all the pleats dancing on the models. Feels like you were in a forest and it's easy and breezy.
If there's one thing that I have to mention, it'd be the opening. Models came in with a clutch in hand, when they all stood still, they open their clutches on the ground then pulled out a dress from 2D to 3D. After they put them on there was absolutely a great applause.
After the show I felt like I should plant some tree for no reason haha.
Photo by Yu Lee
All rights reserved by YUTOPIA