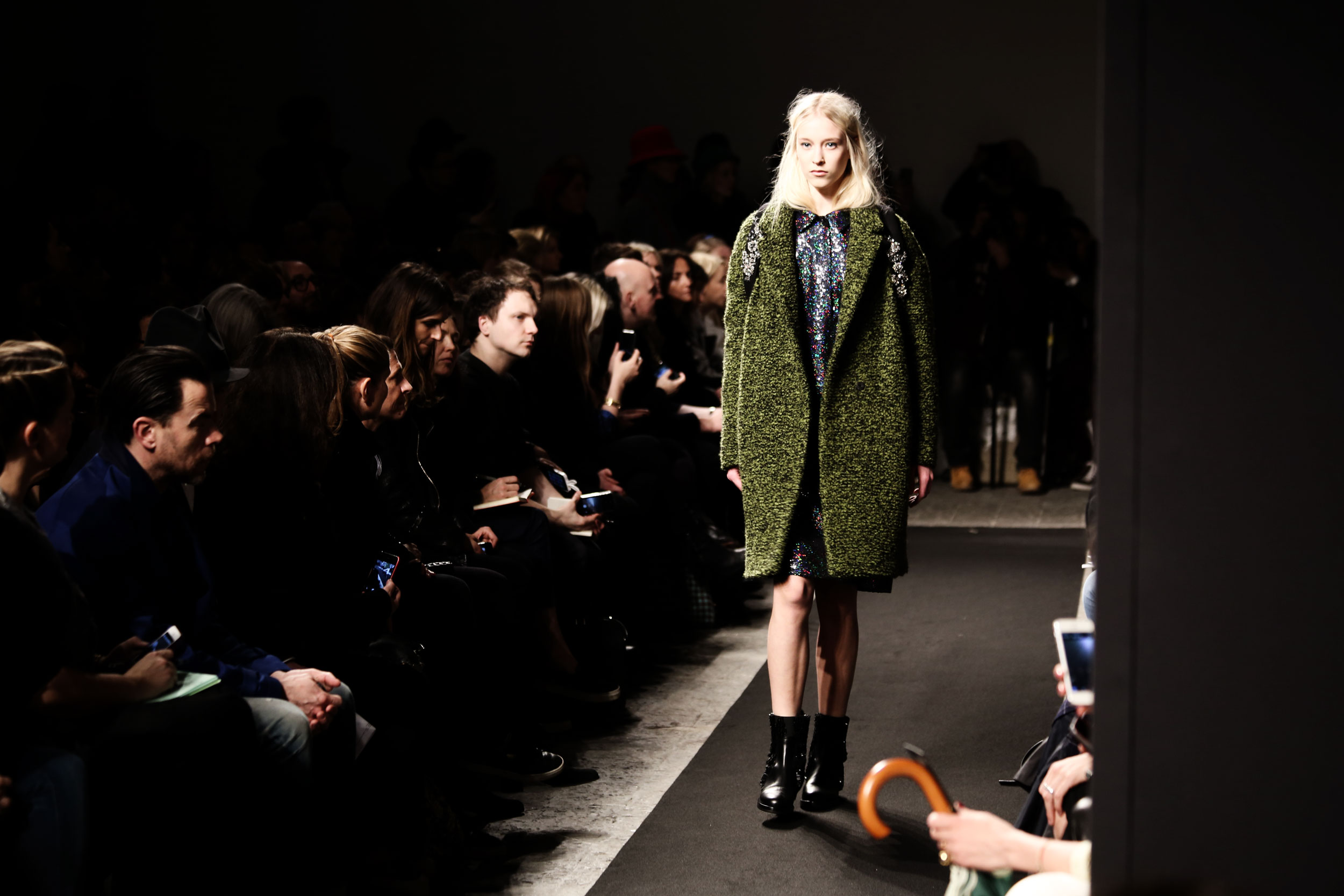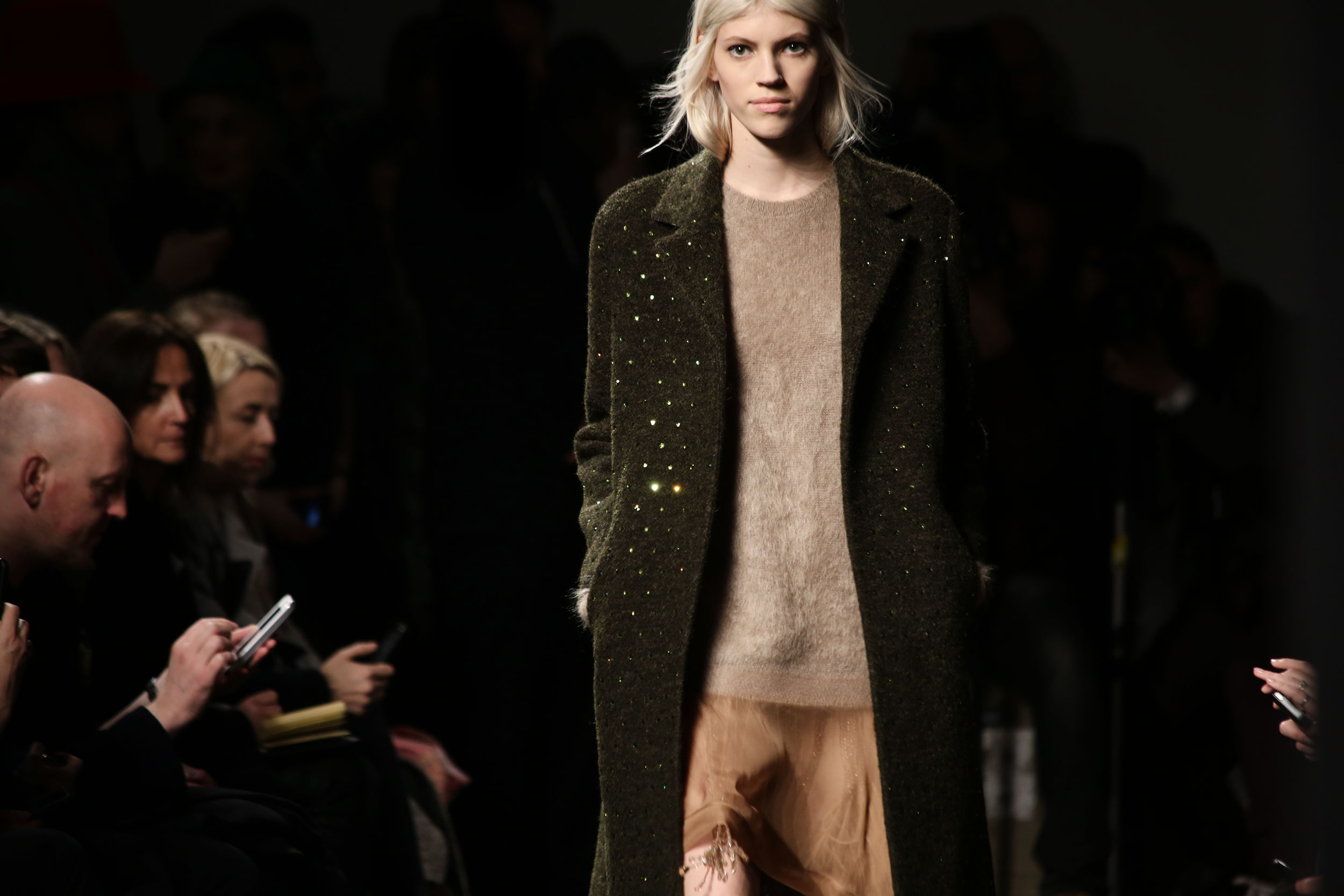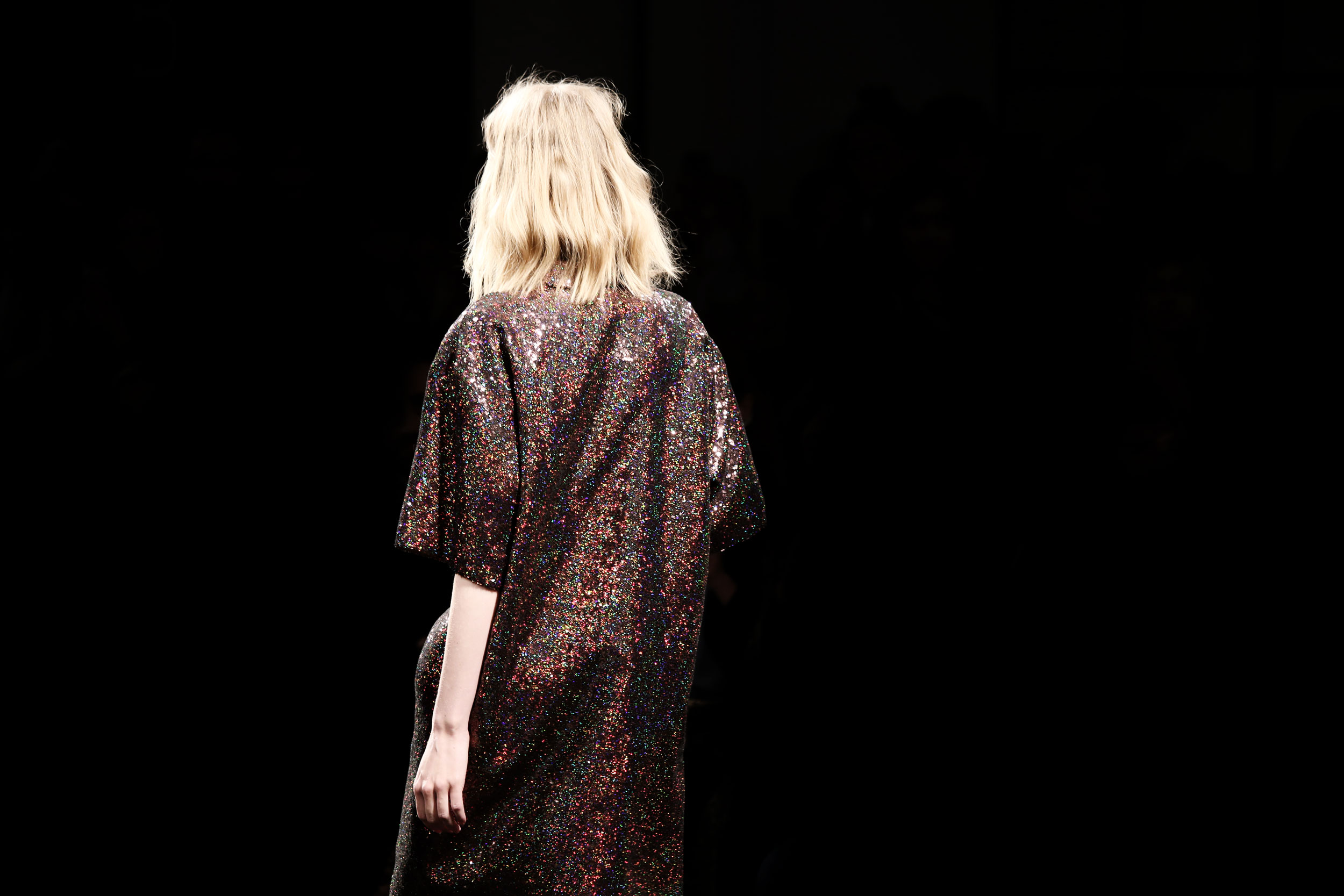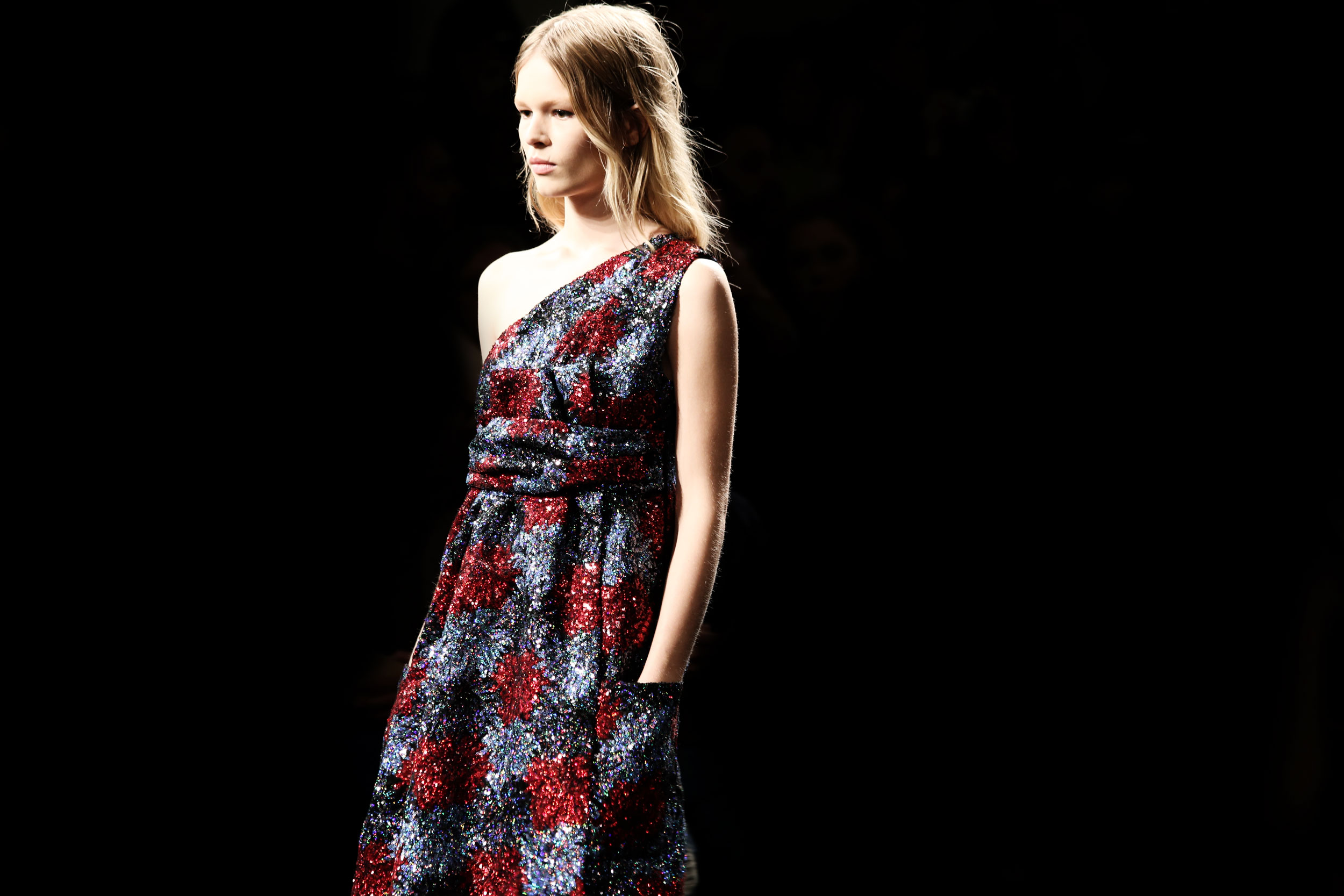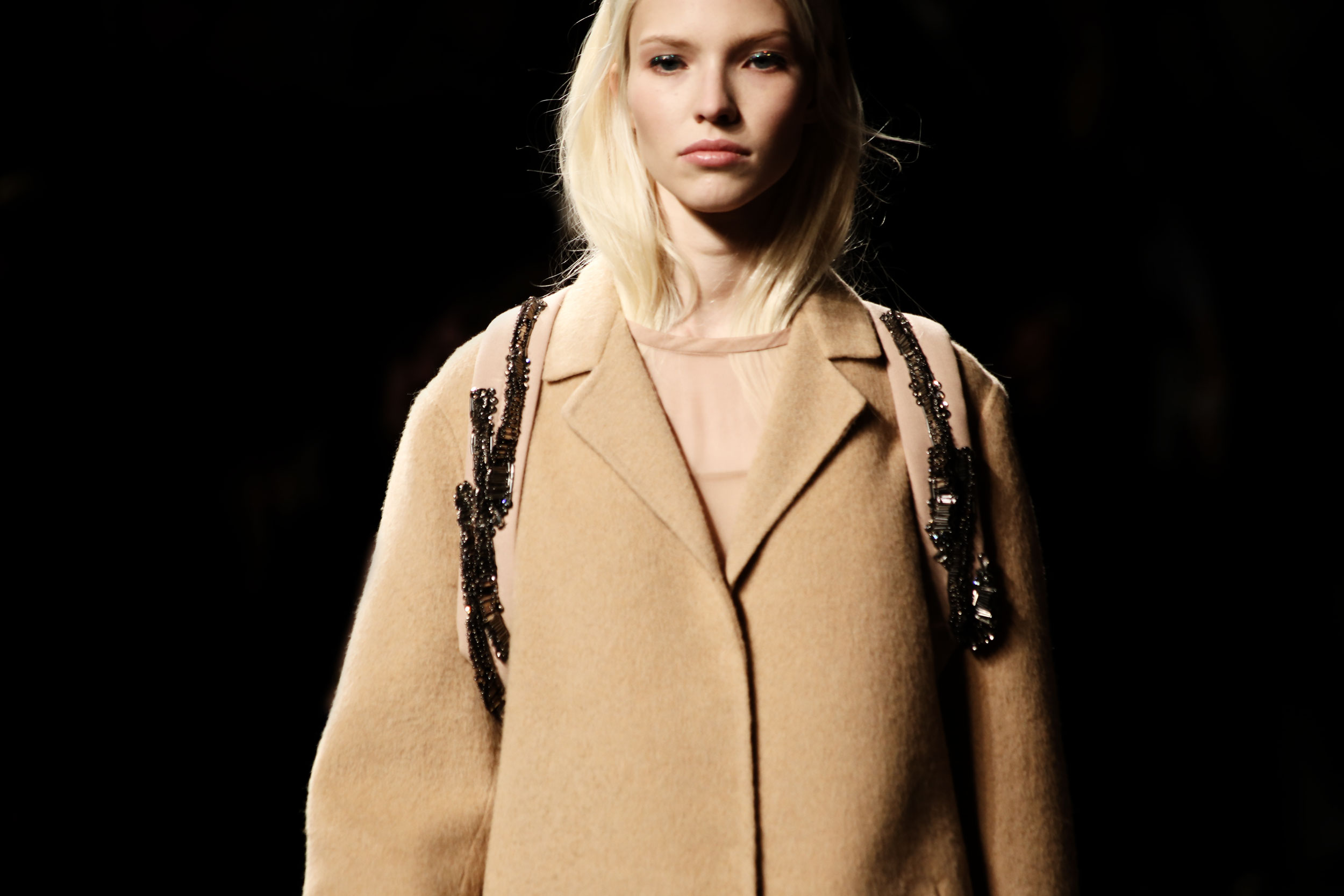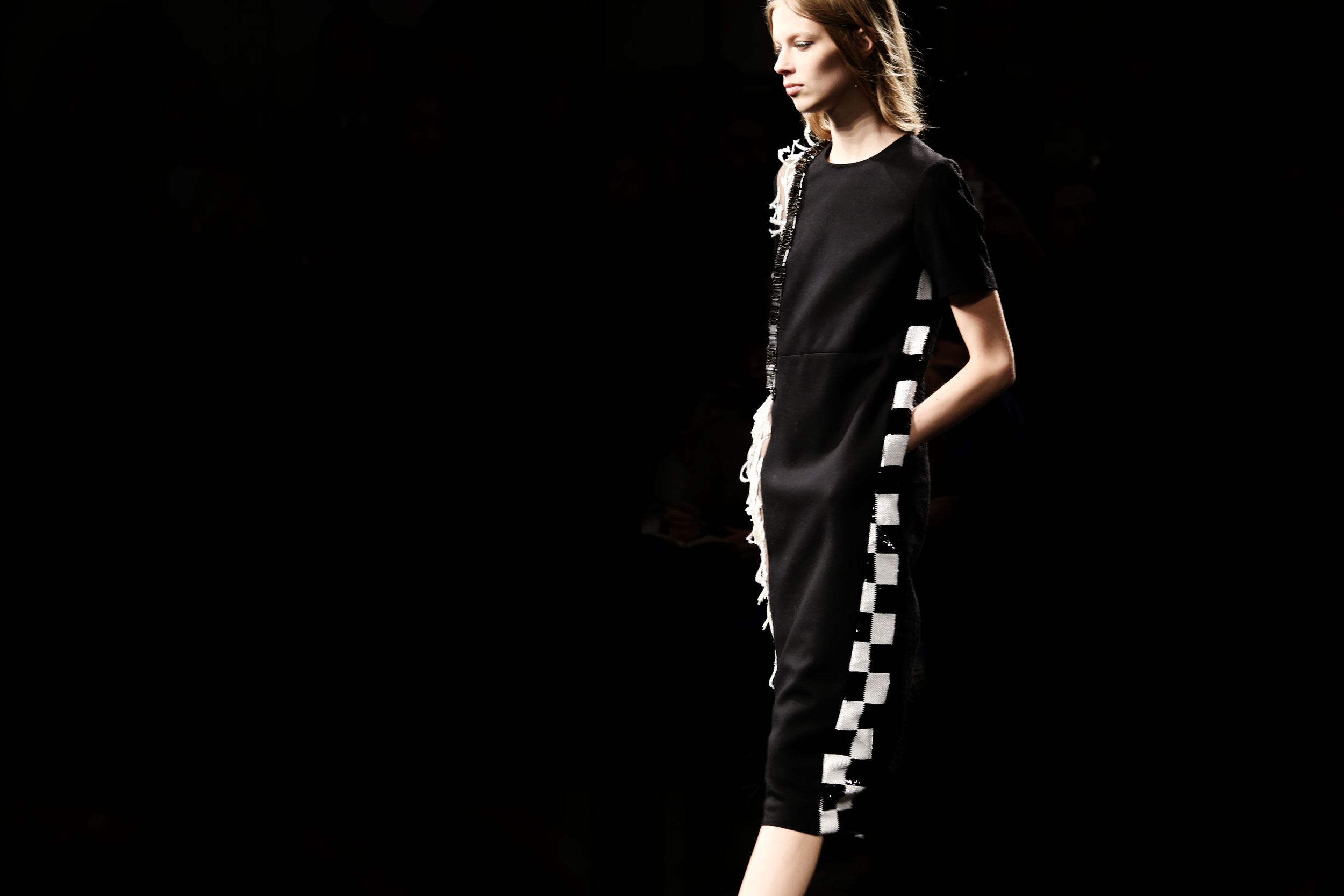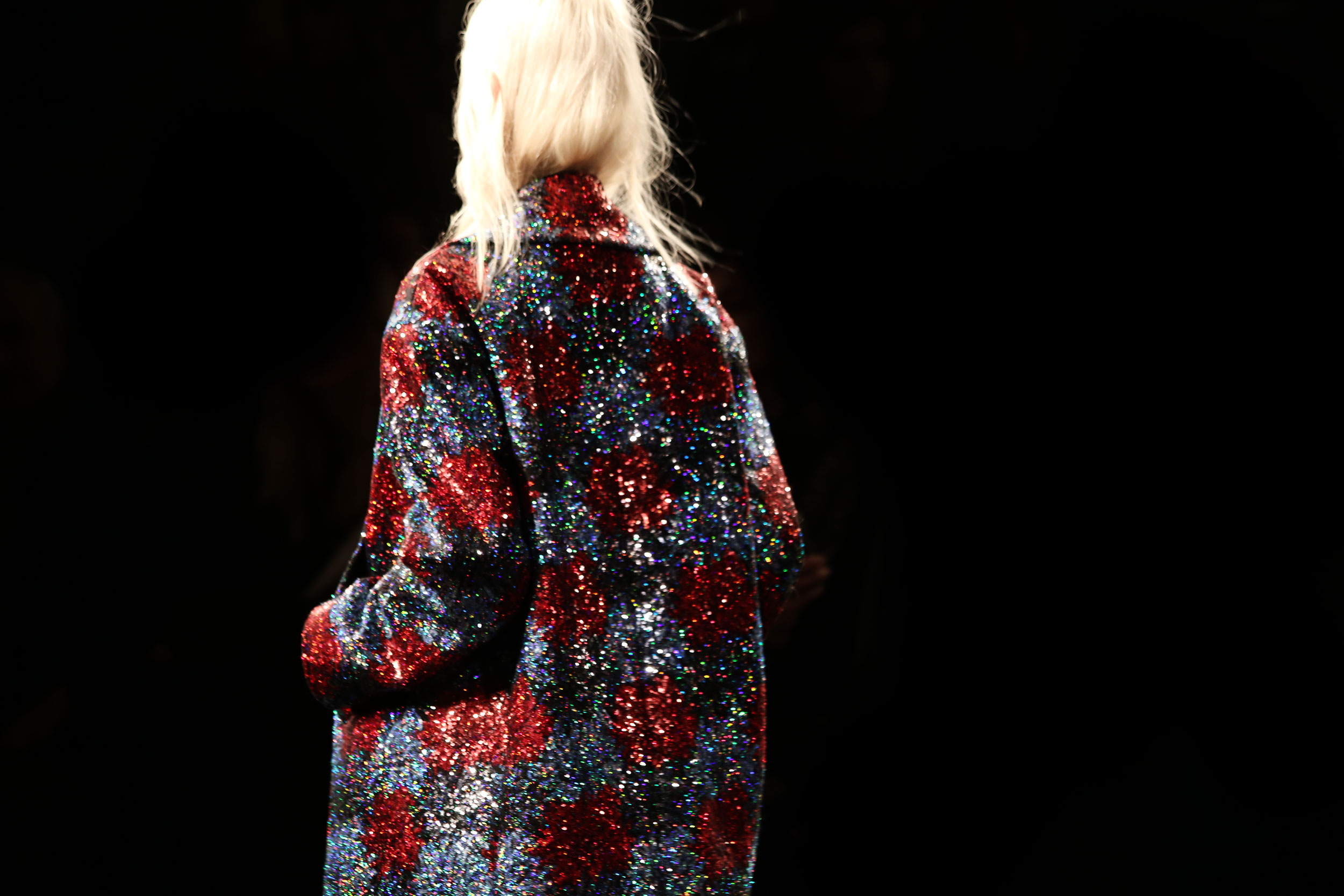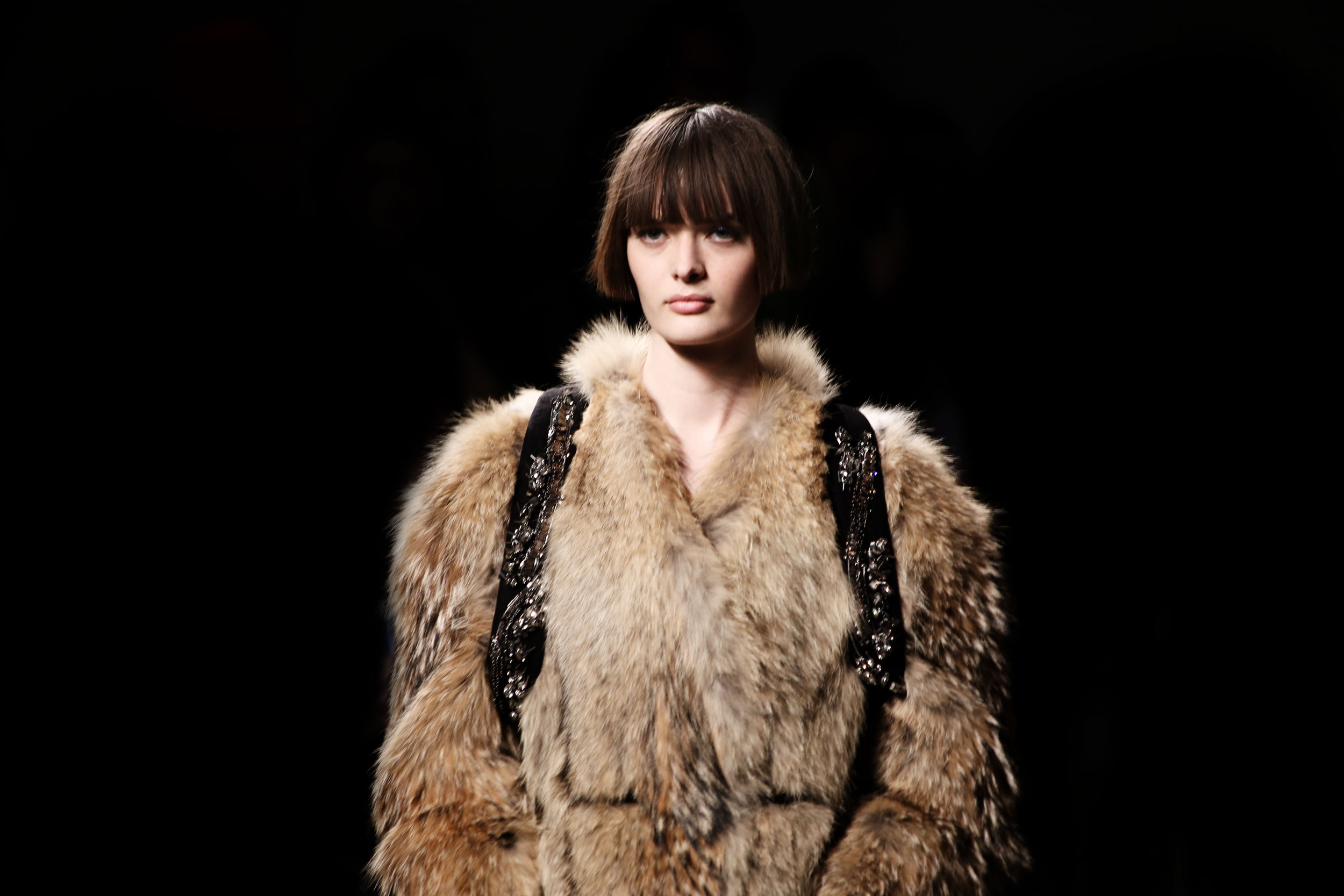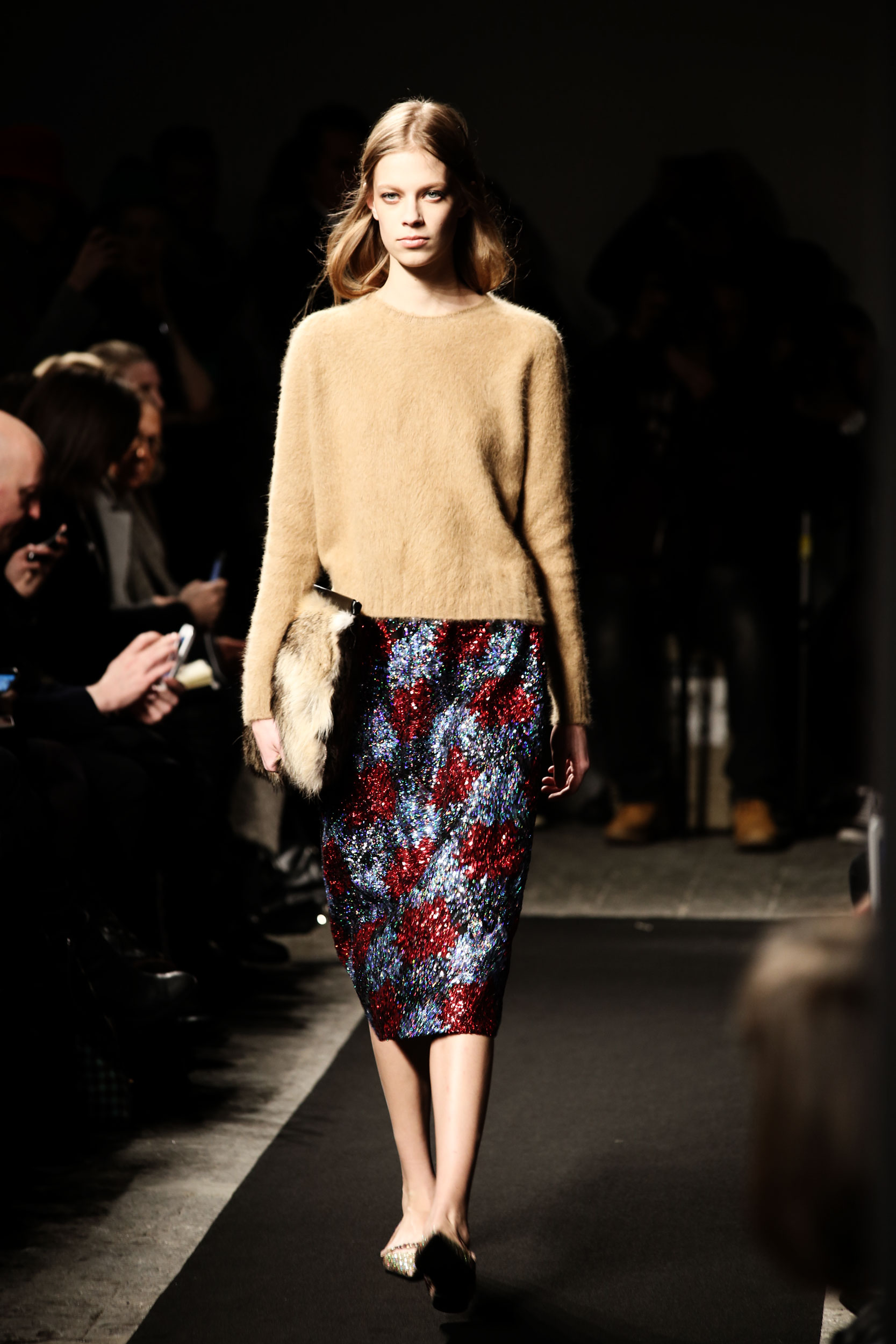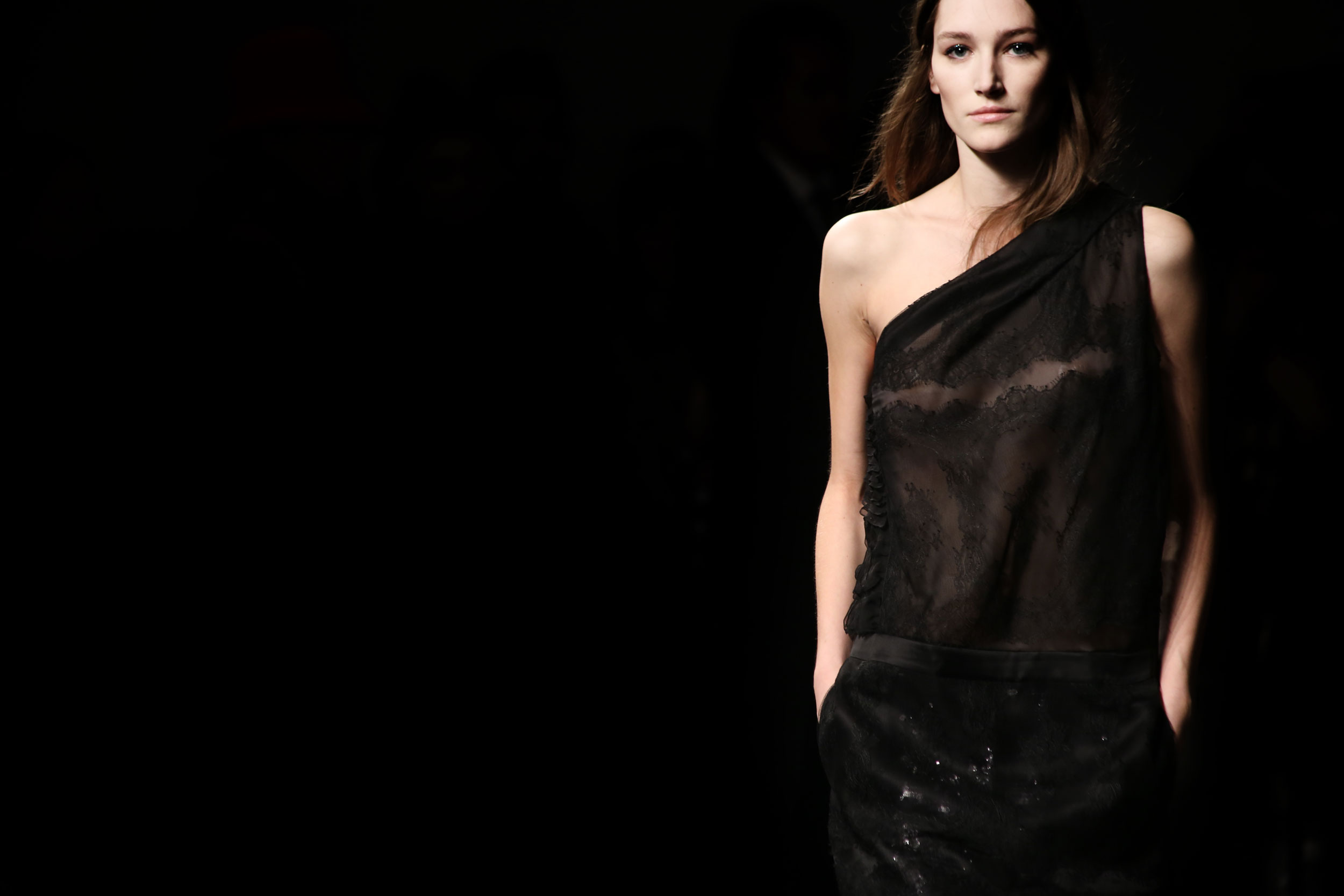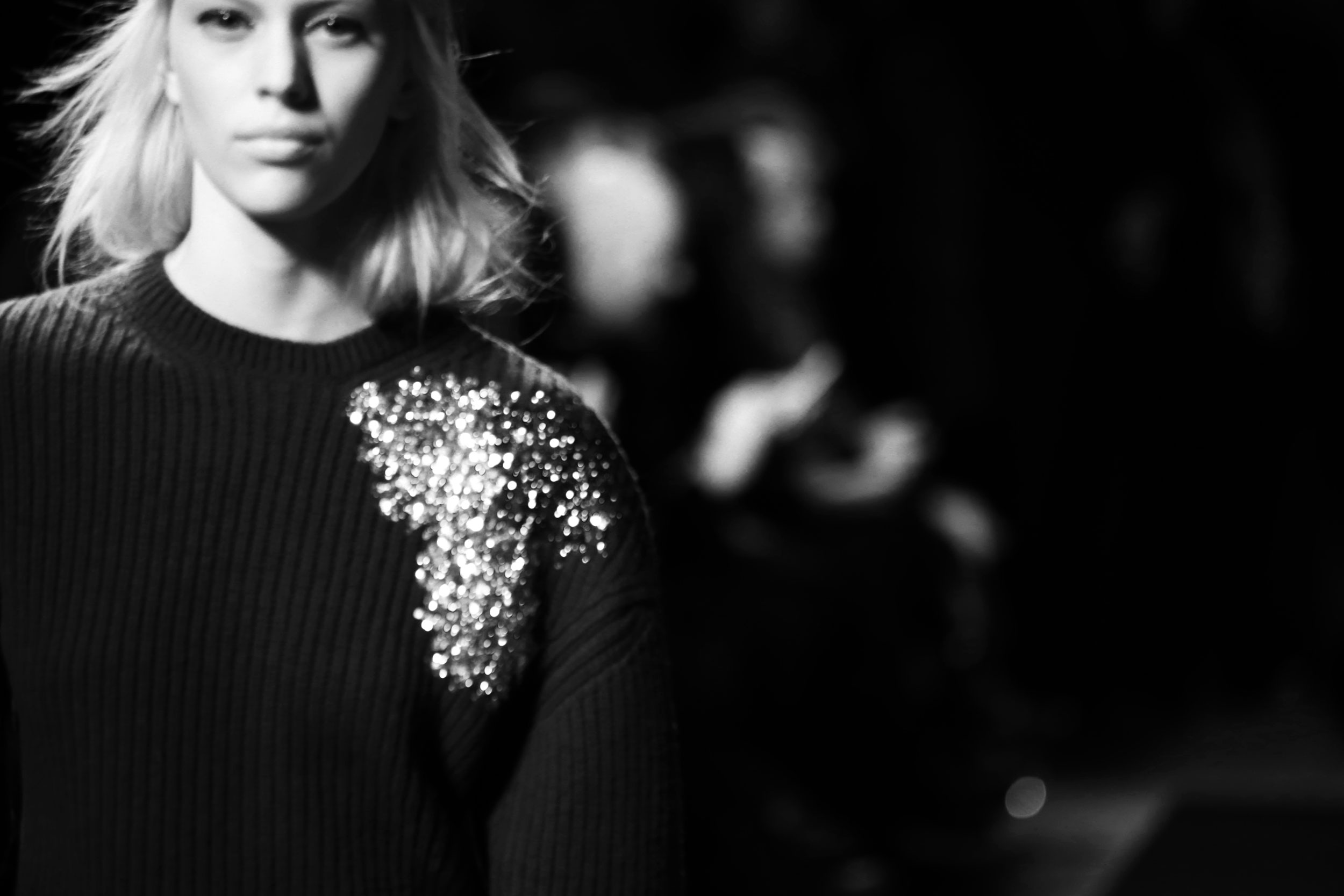 你知道我有多喜歡在伸展台邊拍照嗎?這簡直是一個將所有我喜愛的事物集大成的活動,我喜歡節奏有力的音樂,喜歡攝影,喜歡看到最新的系列服飾,喜歡記錄與分享,更喜歡在場內與人聊天打屁。儘管收到的邀請函是站位,我仍會盡量選擇站到視角最好的地方,開心的拍照,並隨著顯音樂擺動,如果你在秀裡看到一個搖頭晃腦的攝影師,十之八九是遇見我了,哈哈。
第一篇時裝週後記,我選擇用讓人印象最深刻的N°21做開場。過去我對這個意大利品牌的印象非常模糊,覺得就是另外一個義式性感女人的品牌,所以秀還沒開始時,其實我是一邊抖腳一邊想著晚餐該吃什麼好,殊不知,第一件亮片外套一出場便顛覆了我所有的想像。不同於其他Bling Bling單品,設計師Alessandro Dell'Acqua所打造的亮片印花細緻無比,閃耀著七彩光芒,讓人想起小時候搜集的鑽石卡,立刻想收藏一件(?)。這樣搶眼的元素重複使用在不同單品上,不同顏色、不同品項,與基本款做搭配,營造出的效果意外的低調卻引人注目,我從頭目瞪口呆到尾,太時髦,太優雅了!
可惜,鑽石卡一張只要10塊錢,這衣服一件要1000歐,還是乖乖的做報導,以及引頸期待ZARA即可。
Do you know that my favorite activity is to take photo for the runway? I love music with clear beats, love photography, love to see the new collection, love to log, and love to chat with people, and guess what, these can all be found on the runway!! Though I used to get a seat on my invitation I'd always love to seek a standing spot with great view and dancing with the music while taking pictures. If you saw a photographer who's shaking her body next to the runway, that might be me, haha.
Seriously, I'd love to share with you this amazing collection of N°21 this season. In the past I never paid much attention to this brand cause I thought it is a Italian Label that similar to others, but this time Alessandro Dell'acqua really blew my mind away! Look at the sequin floral prints! It's so glamorous yet still elegant. Pairing with some basic pieces like cardigan or tweed coat, sequins can stop  being dramatic but so effortless.
Other details like the backpack  without the bag and furry clutch are nice as well. I am amazed.
Photo by Yu Lee
All Rights Reserved by YUTOPIA